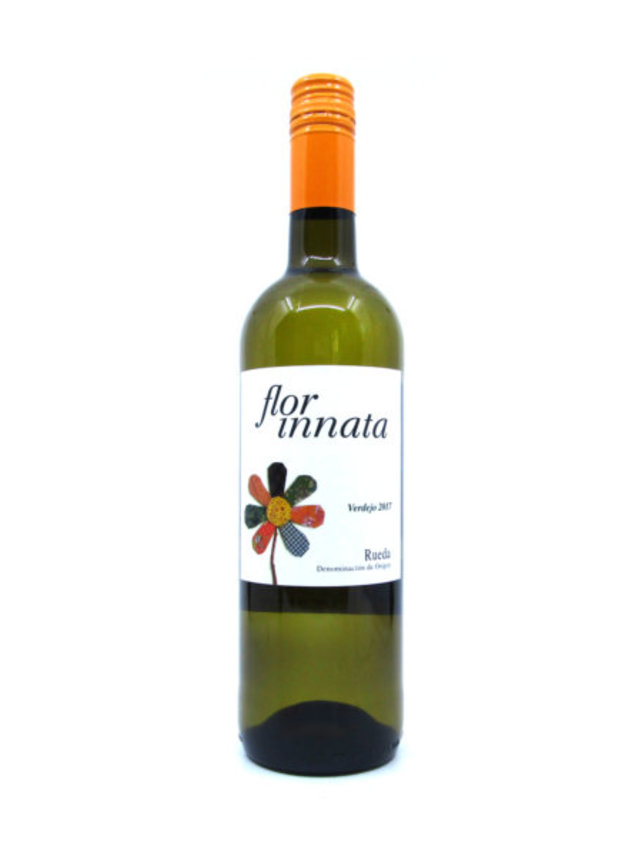 Bodegas Valdecuevas Flor Innata Verdejo 2021 D.O. Rueda
This wine is made from an amalgamation of grapes from different parcels, all located within a distance of no more than 4 kilometres from the winery. We seek a balance between a classic Verdejo and a modern Verdejo, with a background of tropical fruits and high aromatic intensity.
COLOUR
Straw yellow, with lemony nuances.
AROMA
High aromatic intensity, tropical fruit with a spicy and aniseed background characteristic of this grape variety.
TASTE
On the palate, full, unctuous and very pleasant.
Price per bottle: € 7,40
Technical sheet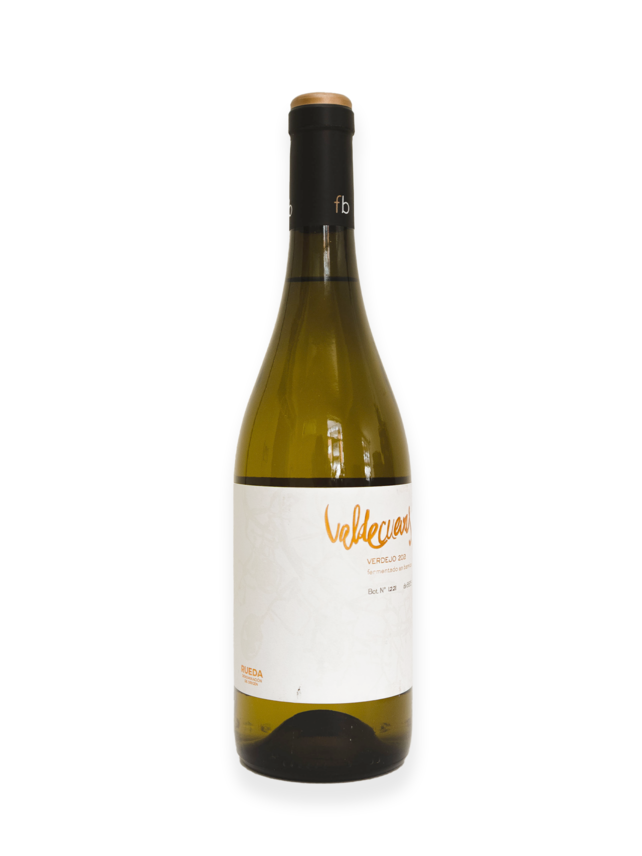 Bodegas Valdecuevas Verdejo Fermentado Barrica D.O. Rueda
100% Verdejo, fermented in French oak barrels for a perfect balance of fruit and a subtle touch of fine herbs. Made from selected grapes, at their optimum maturity and seeking their highest aromatic expression.
Fermented in 300l French oak barrels, with fine toasting; perfect barrels for blending without losing the uniqueness of the Verdejo grape.

Aged on fine lees for 7 months, with weekly batonage. It then completed its stabilisation process in stainless steel tanks.

Light golden colour with silver glints. Spicy notes, vanilla, slightly toasty, combined with the fruity and anise-like notes characteristic of Verdejo. It is a full-bodied wine with light acidity that provides fraicheur on the palate.

Goes perfectly with fish, seafood, rice, pasta, cheese and white meat.

Price: € 14.95
Technische Fiche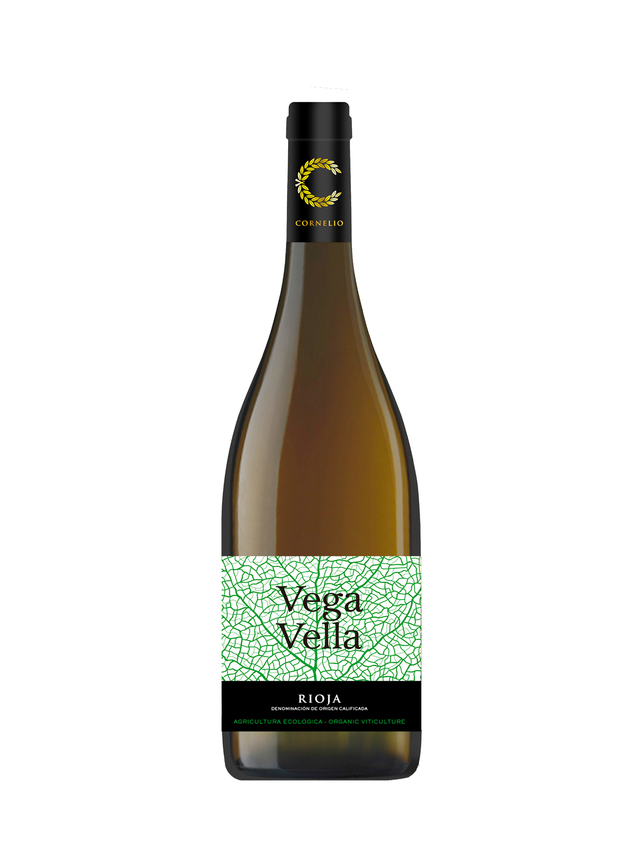 Bodegas Cornelio Dinastia Vega Vella Blanco D.O. Rioja
Own vineyards located in Eastern Rioja, facing north- south, in a fertile soil, clay- calcareous, in organic farming for over 30 years. Vineyards of small production. We obtain untuous wines.
The climate is Mediterranean with some Atlantic influence and an average rainfall of 450 l/m2.
Extraction of the must after cold maceration with the skins. Alcoholic fermentation in stainless steel tanks at a controlled temperature of 16ºC to safeguard the varietal aromas. Fresh, aromatic wine, with a little carbonic from the maceration itself, which gives us aroma, soft freshness, velvety flavor and produces endless ethereal sensations that relax the spirit and soul.
Lemon yellow, clean and bright.
Aromas of tropical fruits such as mango, pineapple and kiwi, combined with citric fruits. Also prominent aromas of green fruits and a hint of herbs, giving way to a certain minerality.
Fresh and strong in the mounth, with powerful citrus and mineral notes. The Sauvignon Blanc provides feshness, spectaular aromas and an agredeable acidity, to counterbalance the creaminess and volume of the White Grenache.
White fish, seafood, rices, pasta, potatoes and light structure dishes.
Price per bottle: € 10,80
Technical sheet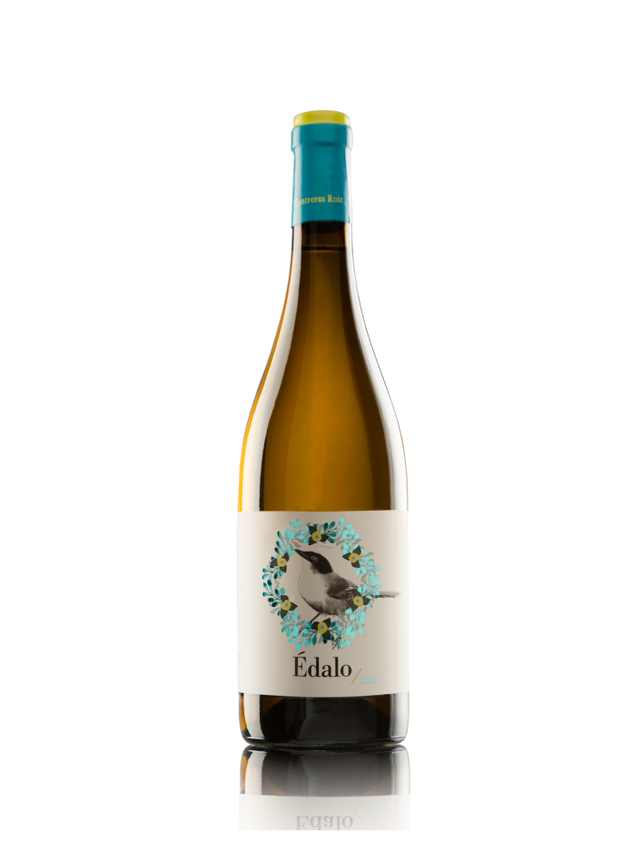 Bodegas Contreras Ruíz Édalo Blanco D.O. Condado de Huelva
Inspired by our character and the landscape. A wine that refers to the natural, Mediterranean and Atlantic area in which we live. Designed for those of us who want to experience, from day to day, the freshness and light of the south, the joy of Andalusia.
Pressing was carried out carefully, selecting only juice from the free run. 40% of the extraction was then fermented at a low temperature.
Bright straw yellow. In the nose high intensity, fresh, very fruity and young. Very pronounced tropical character of pineapple, melon and peach.
On the palate, very fruity at the onset, fresh and enveloping. Surprising acidity/alcohol balance. Important volume in the aftertaste where hints of apple and unripe pear triumph.
Fits with all kinds of starters, seafood, fish and rice dishes.
Price per bottle: € 6.40
Interested in one of these wines.
Feel free to fill in the form below with your order.