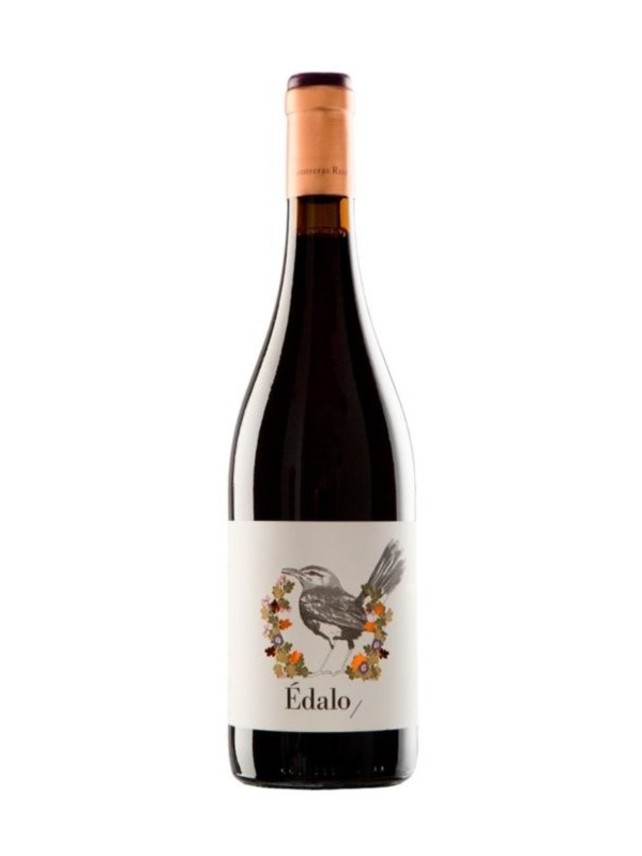 Contreras Ruiz Édalo Tinto D.O. Condado de Huelva
Inspired by our character and landscape. A wine that speaks of the natural, Mediterranean and Atlantic environment in which we live. The result is the joy and vitality of Andalusia.
Once fermentation is complete, the 100% Syrah wine will be aged in stainless steel for five months before being released to the market.
The colour is cherry red with a violet edge, clean and bright.
In the nose, first notes of ripe strawberry and coffee that quickly change to black fruits such as blueberries with hints of balsamic forest spices.
In the mouth, an enveloping, fresh acidity, young and ripe tannins. The memories of ripe fruit come back.
This is an intense wine suitable for pasta, pizza, charcuterie, traditional dishes and barbecues.
Price per bottle € 7,70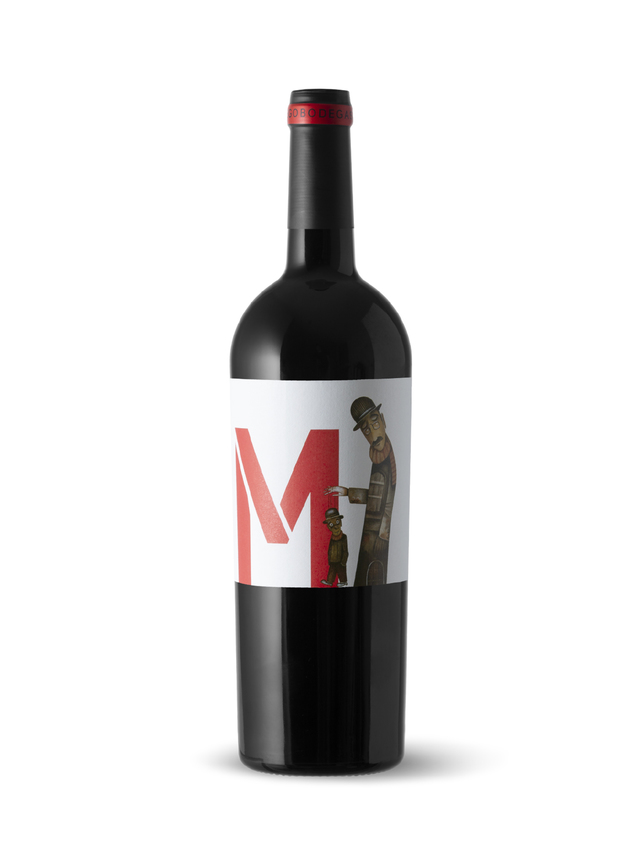 EGO Bodegas Marionette D.O. Jumilla
A cherry red colour with an intense and powerful aroma of fruit with a roasted touch. The taste is soft and elegant, lively and fruity with ripe and flavoursome tannins. 2-3 months of ripening in barrels.
Goes well with chicken, rabbit, grilled pork and veal, fish and hard cheeses.
Price per bottle: € 7,95
Technical sheet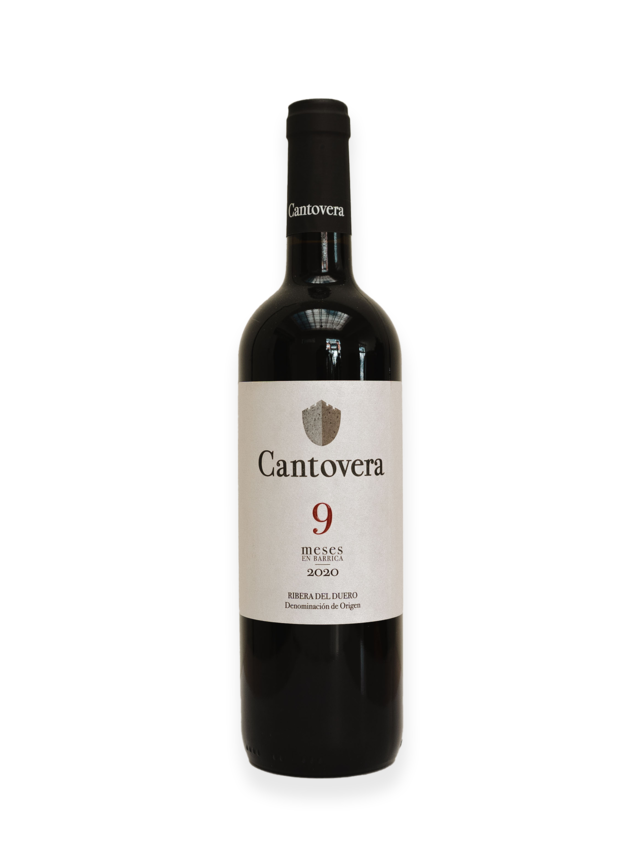 Bodega Valdecuevas Cantovera 9 meses D.O. Ribera del Duero
Grape variety: 100% Tinta del País (Tempranillo), which at these latitudes has a small grain with a thick rind creates an intense colour and fruit concentration characteristic of Ribera wines.

Winemaking: manual harvest, maceration for about 20 days, alcoholic fermentation at a stable temperature of 28 °C in conical tanks and malolactic fermentation in stainless steel tanks.

Aging: 9 months in French (50%) and American (50%) barrels. After ageing, the wine rests 6 months in French oak barrels with weekly battonage.

Goes well with red meat, game, stews and hard cheeses.


Price: €14.50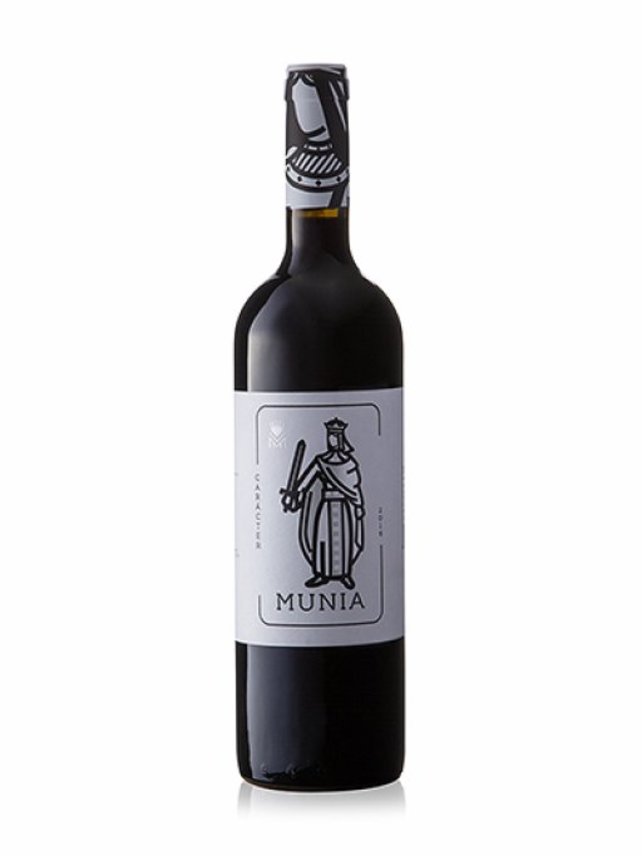 Bodegas Viñaguareña Munia Caracter D.O. Toro
This wine is made from the Toro grape from the vineyards of Viñaguareña, located on the banks of the Guareña River, a tributary of the famous Duero River. The grapes come from local vintners with vineyards between 30-50 years old.
Alcoholic fermentation at a controlled temperature of 24º C. Malolactic fermentation in steel tanks.
Pure, aromatic and intense. Spicy nuances (especially cinnamon and cloves), a touch of butter and coconut from the wood. Hints of balsamic, coffee, dried and ripe fruit.
Lively, juicy, fine, well-balanced, velvety, with polished tannins. Sensual and seductive mouthfeel. Long finish with vanilla and cinnamon.
A wine that invites to drink and enjoy like few "bulls" do.
An ideal wine with hearty tapas, stewed or roasted red meat, pasta with strong sauces, game, hard or full-bodied cheeses and well-seasoned mushrooms.
Price per bottle: € 13,90
Technical sheet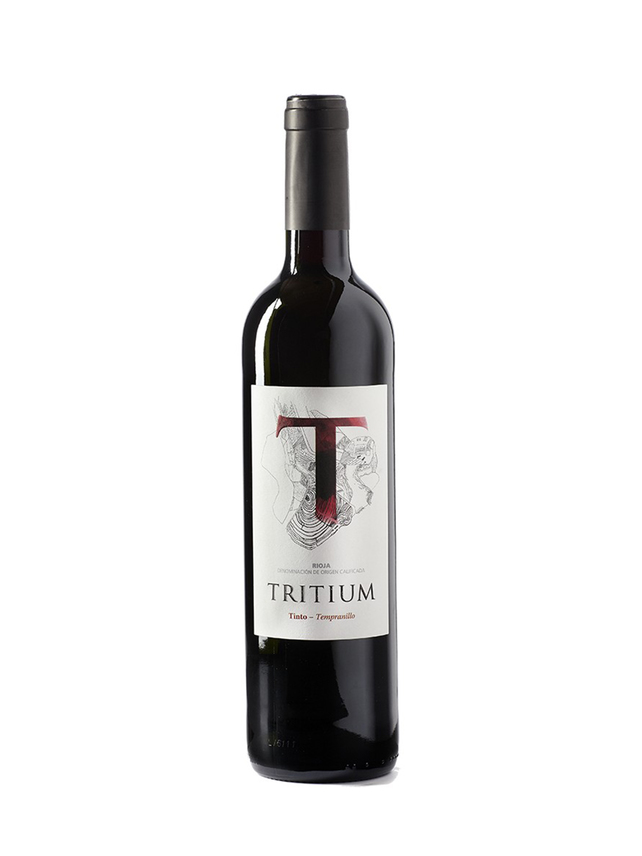 Tritium Classic Tinto 6 Meses Rioja
This wine has an intense and shiny cherry red color. We smell cherry and raspberry. The taste is pleasant, fresh, fruity, balanced and silky.
Price per bottle: € 8,10
Technical sheet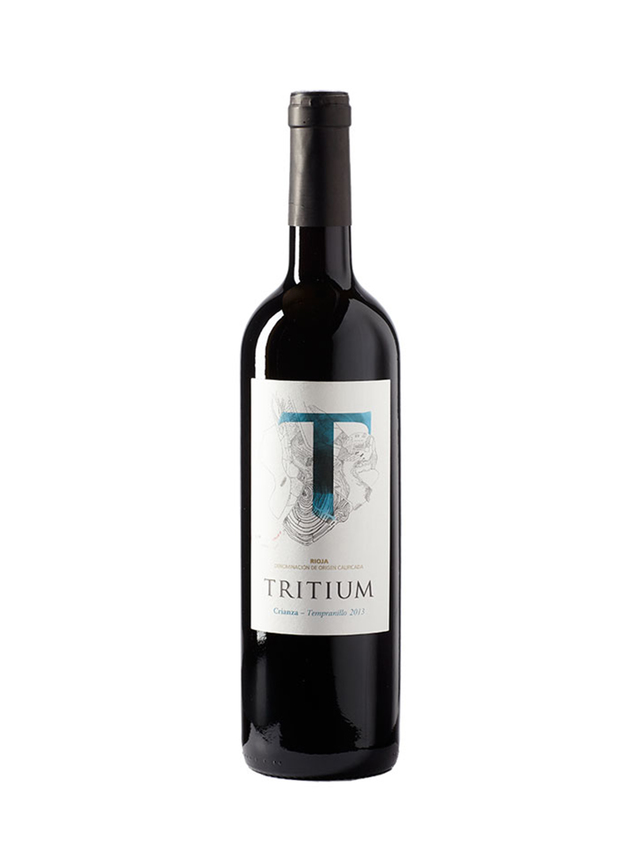 Tritium Crianza Rioja
A wine with a colour of cherries and violet tones. Aromas of strawberries, blackberries and spicy hints. On the palate well structured, round and fleshy and an explosion of fruit. Aged for 16 months on new French oak.
Excellent with white and red meat, roast lamb, pork and poultry.
This bodega is located in the most famous wine region of Spain, La Rioja Alta. The tempranillo grape has ruled here for centuries and has adapted perfectly to the continental climate. The vineyards are located at an altitude of 600 m and the soil is a mixture of lime and clay with a high iron content. These historic vineyards have been preserved for a long time. This results in original vines, sometimes up to 90 years old.

Price per bottle: € 10,85
Technical sheet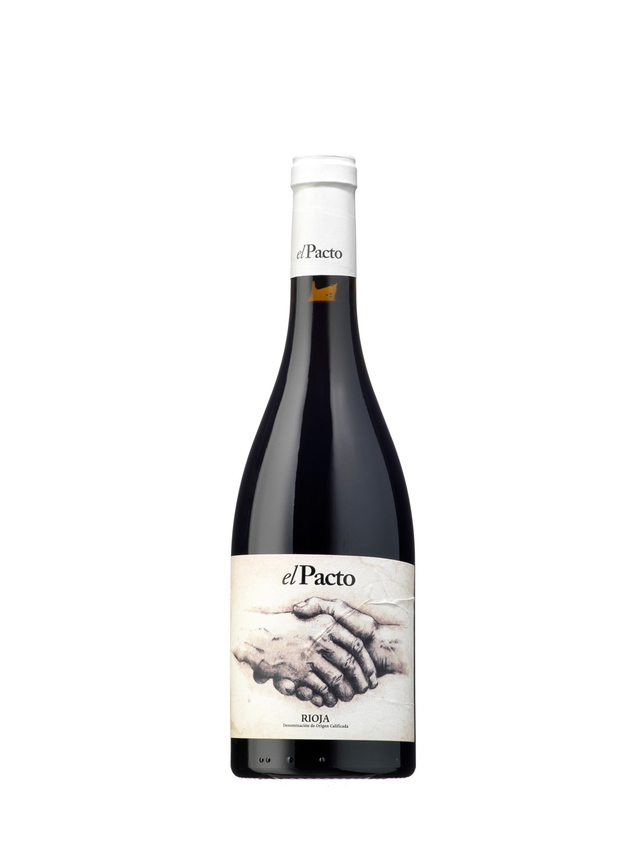 El Pacto Autor Crianza Rioja
"When nature, climate and winemaking go hand in hand."
El pacto is an organic Rioja and has an intense colour with a red and purple tint. The aroma is very intense: forest fruit, liquorice, forest soil, spices and chocolate. This wine has a lot of body but is at the same time fresh with an excellent balance! In the long aftertaste there are notes of fruit and wood due to the 14 months of aging in oak barrels.
Price per bottle: € 13,75
Technical sheet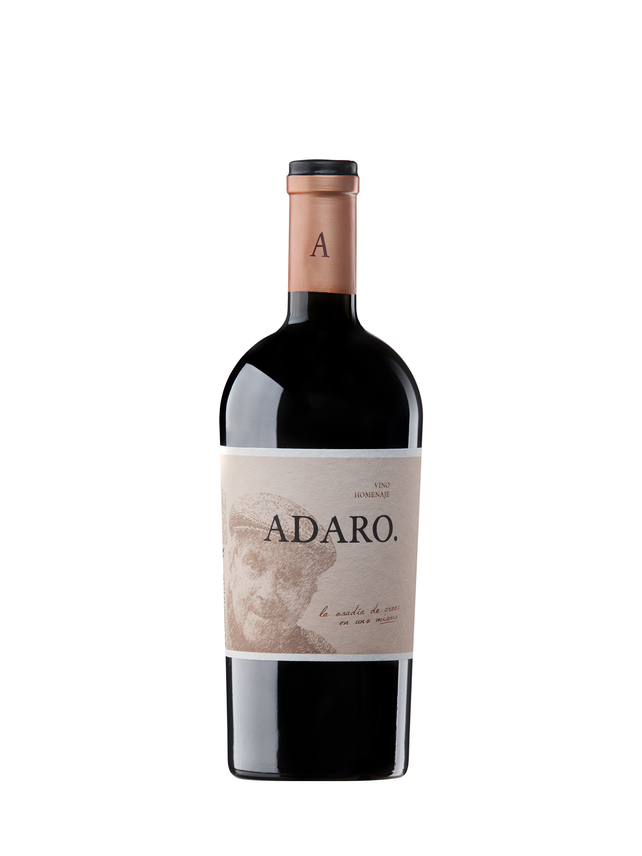 Pradorey Adaro Ribera del Duero
The wine takes one of the surnames of the owner of Pradorey, Javier Cremades de Adaro, and reflects the values that underlie his wine concept. In his own words, they can be shared by every winegrower: "daring, patience, loving care, contentment". Adaro comes from Pradorey's most extraordinary terroir, Hoyo Dornajo, and is perhaps the most well-kept wine of his entire portfolio.

Colour: Dark cherry red with intense bluish nuances, deep and clear...
Nose: High intensity, a fusion of fruity aromas, especially red fruit, assembled with tertiary aromas, such as vanilla and liquorice, contributed by aging in oak barrels.
Mouth: Elegant, tasty and fresh. It combines ripe fruit with velvety tannins, giving a very pleasant mouthfeel and a very elegant finish.

Delicious dishes typical of the area: roast, game and red meat.

Price per bottle: € 18,60
Technical sheet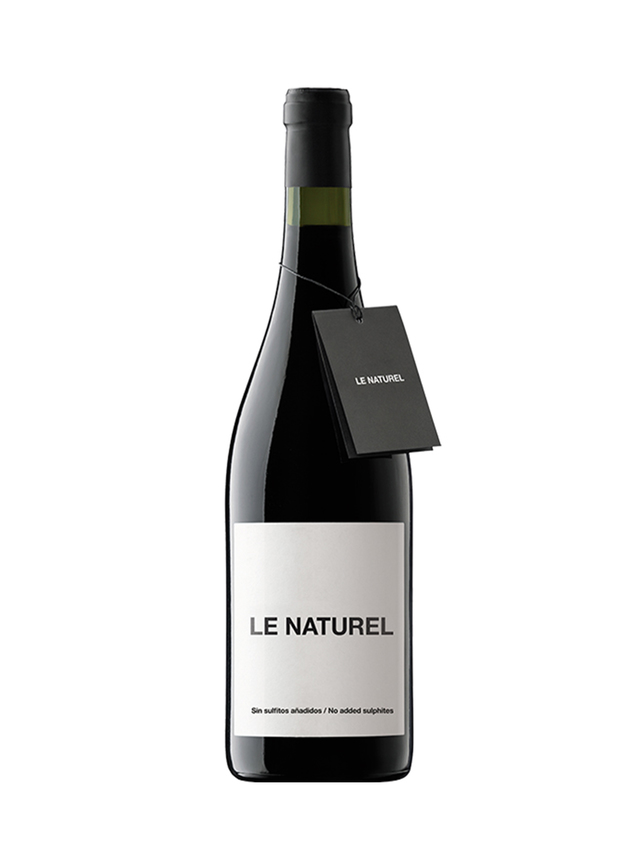 Aroa Le Naturel D.O. Navarra
A natural wine, the Grenache grapes are the main character!
Clean and bright wine where beautiful raspberry tones dominate, which is surprising for a red wine.
It is fresh and sound on nose, with a good intensity; notes of blackberries and violets stand out. On palate it has a fresh, fruity attack that is proof of its origin from high-altitude vineyards.
It has a very pleasant mid-palate, and it is a light and very easy-drinking wine.
Price per bottle: € 9.95
Technical sheet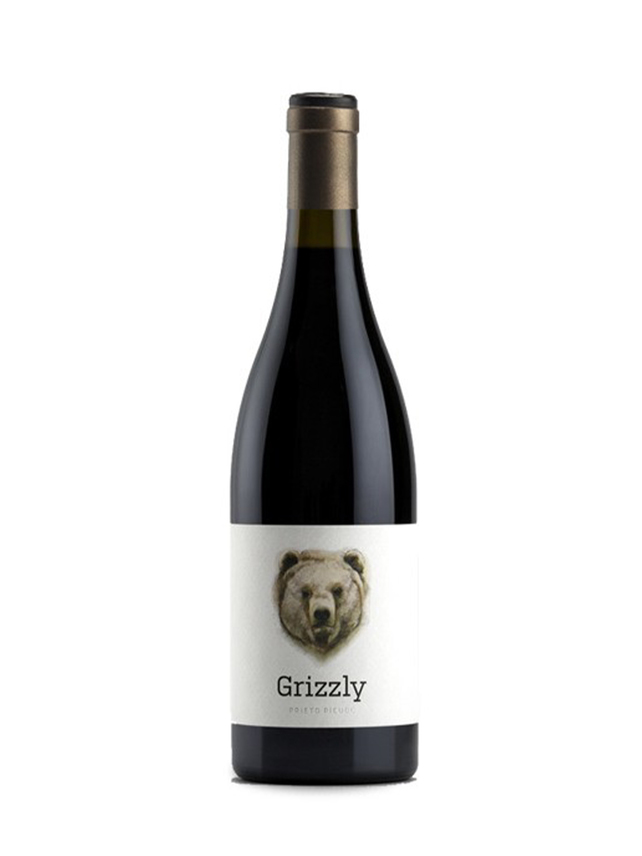 Laosa Grizzly D.O. León
Intense garnet-red colour with a pronounced aroma of fruit (prune) and with a vegetal and roasted touch due to the 18 months maturing in barrels.
A full-bodied wine with well integrated tannins that is nevertheless elegant and fresh aftertaste.
Fits very well with steak, lamb or game.
Price per bottle: € 19,00
Technical sheet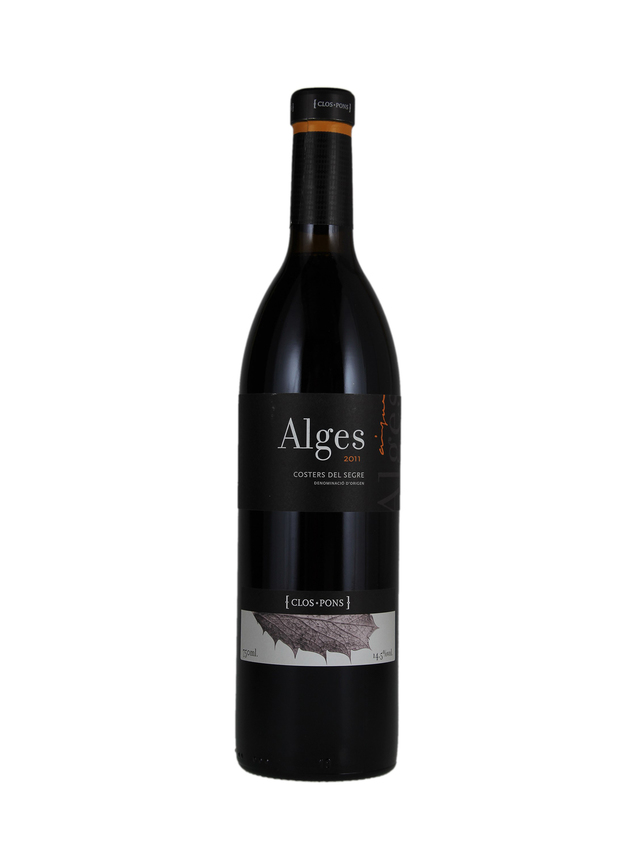 Clos Pons Alges Costers del Segre
Clos Pons Alges, a good representative of the extreme viticulture of Les Garrigues, within Catalonia in northeastern Spain, combines tradition and modernity in the same wine.

Powerful, balanced, fragrant and fruity, Alges has a bouquet of pure fruit, surrounded by a light touch of wood that makes it elegant and subtle. Berries with a hint of jam, liquorice and cherries instead of mineral tones, a hint of species and its remarkable acidity result in a fresh and pleasant wine. Balance is the main note of this elegant and sexy wine, which invites you to drink one glass after another.

Matches perfectly: meat dishes, roasted dishes, tapas and stews.

Price per bottle: € 14,80
Technical sheet
Joseph Grau Viticultor Vespres Montsant
Elegance, freshness and volume in the mouth.
Cherry color with the violet edge. Nose of black forest fruits. Ripe sensations on a mineral background. Balsamic notes combining the warmth of the most aromatic sandalwood. Fresh aftertaste and deep acidity. A faithful reflection of vintage.

This wine is made from various terrains near Marça, Falset and Capcanes, all with a very different terroir including rocky, granite, clay and lime. All vines are between 50 and 70 years old. All vineyards are maintained manually and organically, biologically. The grapes are harvested manually in boxes of 10kg. Fermented in cement tanks, only with naturally occurring yeasts. Afterwards a maturation of 9 months in barrels of 2000 liters. Pure finesse!
Price per bottle: € 16,50
Technical sheet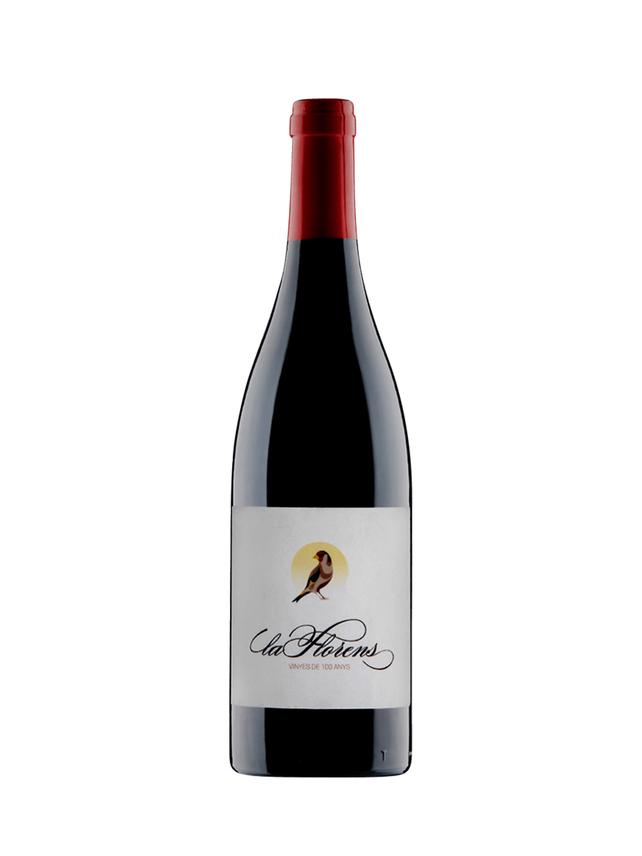 Joseph Grau Viticultor La Florens Montsant 2020
In the nose immediately black and ripe fruit. Balsamic notes and spicy soil of black pepper and minerality with hints of stone fire. Subtle aromas of pink and purple petals then appear. On the palate, a sublime texture and voluminous entry of ripe fruit with a very good acidity. Well dosed tannins. Long and fresh aftertaste. A wine that will age very well.

The wine comes from an estate with 3 hectares of plants of different ages 40, 70 and 100 years, in the municipality of Marçà (El Priorat), on clay soils. La Florens is a selection of the best grapes from the 100 year old parcel. Organic wine-growing and ecological wine-making process, where all the work is carried out 100% by hand. Harvesting in crates of 10 kilos.

Price per bottle: € 26,50
Technical sheet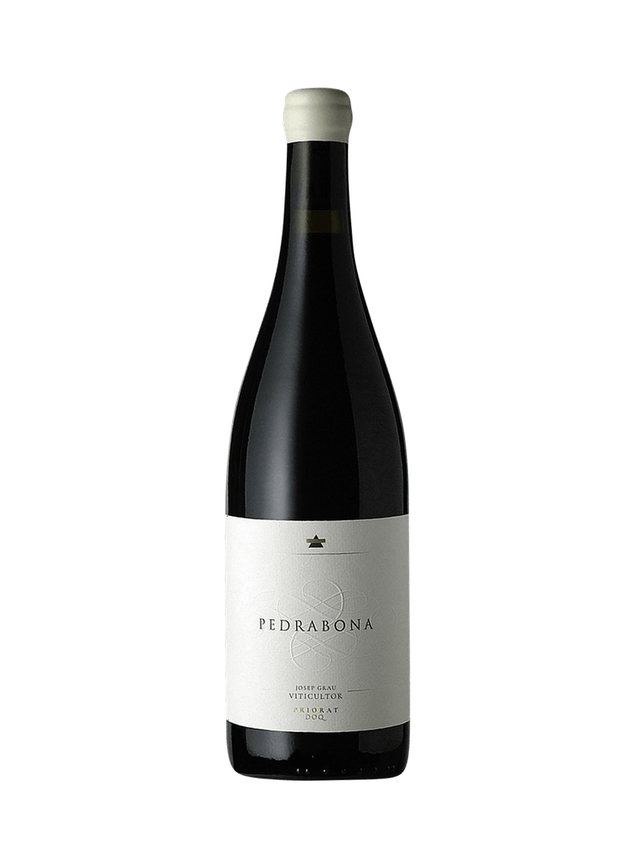 Joseph Grau Viticultor Pedrabona Priorat
Pedrabona, the first Spanish red wine produced by Joseph Grau Viticultor in Priorat. It is made from low-productivity vineyards about 25 years old, planted on a 4-hectare estate called "Lo Panso", located in Bellmunt del Priorat. The plots, which are organically cultivated, are divided into terraces consisting of black and blue slate soils. The typical, unique mineral "llicorella" soils that characterize the Priorat region.

The red wine Pedrabona has a pure, bright, beautiful garnet color with a reddish edge.
Expressive and lively on the nose. The aromas of blueberries and bitter cocoa are supported by some spicy and balsamic notes, some roasted nuances and a seductive minerality. Juicy on the palate, precise and tight. This wine is reminiscent of black fruit, liquorice and violets, with a lively acidity and some smooth tannins. Long finish with some dusky mineral overtones and intimacies of flowers and spices.

Decant Pedrabona 2019 at least 1 hour before drinking.
Price per bottle: € 26,50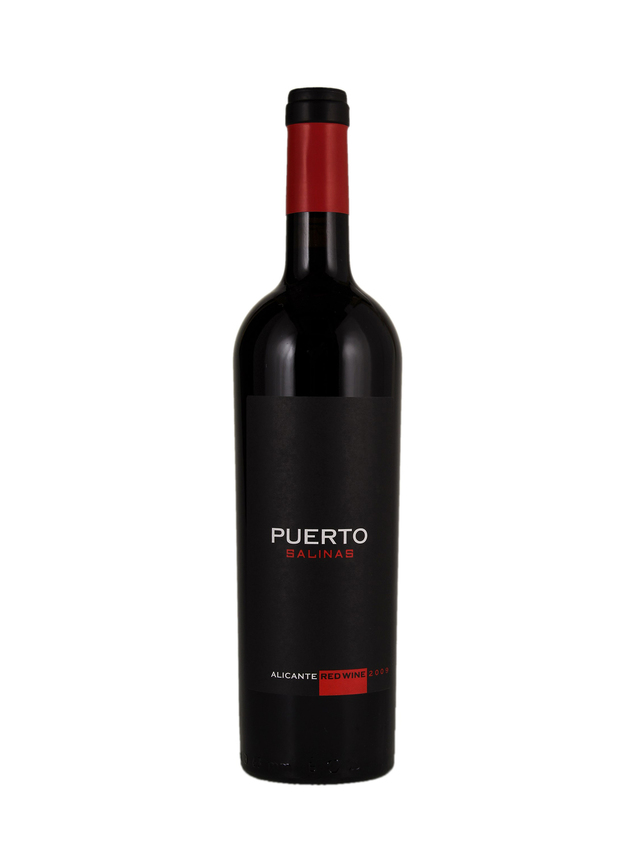 Sierra Salinas Puerto Salinas Alicante
Deep cherry red color, brilliant. Intense aromas of ripe black fruit with a very subtle balsamic background. On the palate it is fresh, fruity, with mineral notes and a slightly spicy touch. Good balance and structure.
Price per bottle: € 10,55
Technical sheet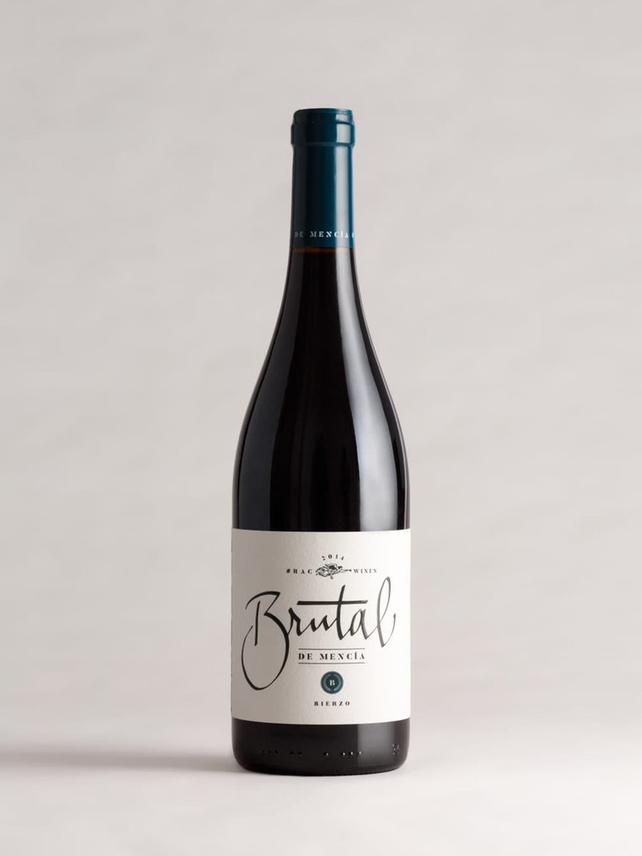 Brutal de Mencia Bierzo
Cherry red color with purple accents. Intense nose, fresh and elegant where the sensations of red and black fruit and spices dominate. Well-constituted ripening based on balsamic and minerals. On the palate it is soft, fresh and lively, the sensations of red fruit and aromas elegant. Round and soft tannins. Well balanced acidity. Fine and long aftertaste.

Price per bottle: € 10,50
Technical sheet
Interested in one of these wines.
Feel free to fill in the form below with your order.