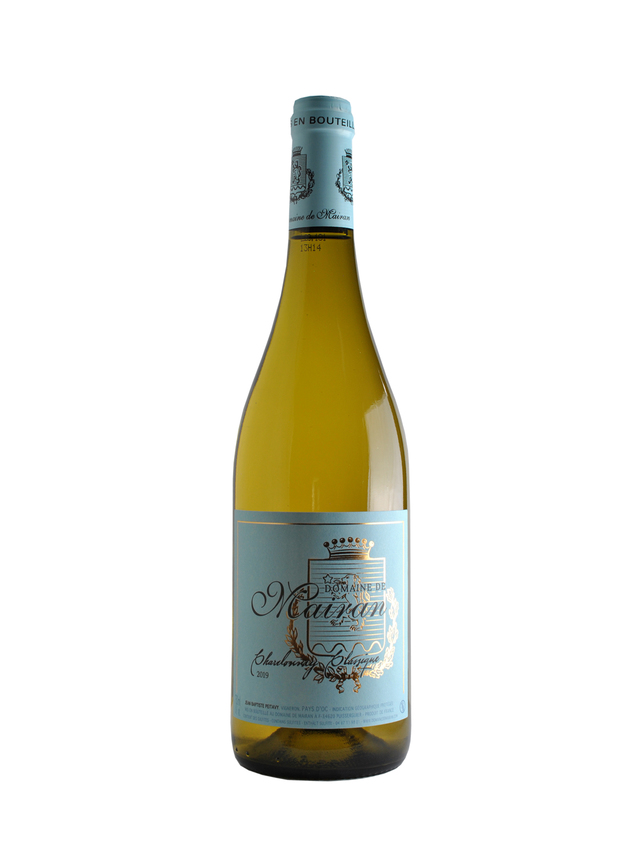 Domaine de Mairan Chardonnay Classique 2022
Very pure expression of Chardonnay. Floral nose, fruity mouth with pretty grapefruit notes, a very clean wine without artifice.
Halfway between the sea and the mountains, the Domaine de Mairan welcomes you in the heart of a vineyard exposed to the rising sun. Its clay-limestone soils, cultivated in vines since Gallo-Roman times, give the wines inimitable flavours. Since the end of the 19th century, these plots of land have been worked with passion to produce quality wines that will amaze you with their aromatic brilliance. On a gently sloping terroir, these parcels of Chardonnay bring their grapes to full maturity under the shelter of an alley of almond trees. The harvest takes place early in the morning.
On tasting, the pleasant nose is characterised by aromas of white flowers and citrus fruit. The palate is thirst-quenching, expressive and balanced.
Combination: Fish and seafood
Price per bottle: € 8,75
Technical sheet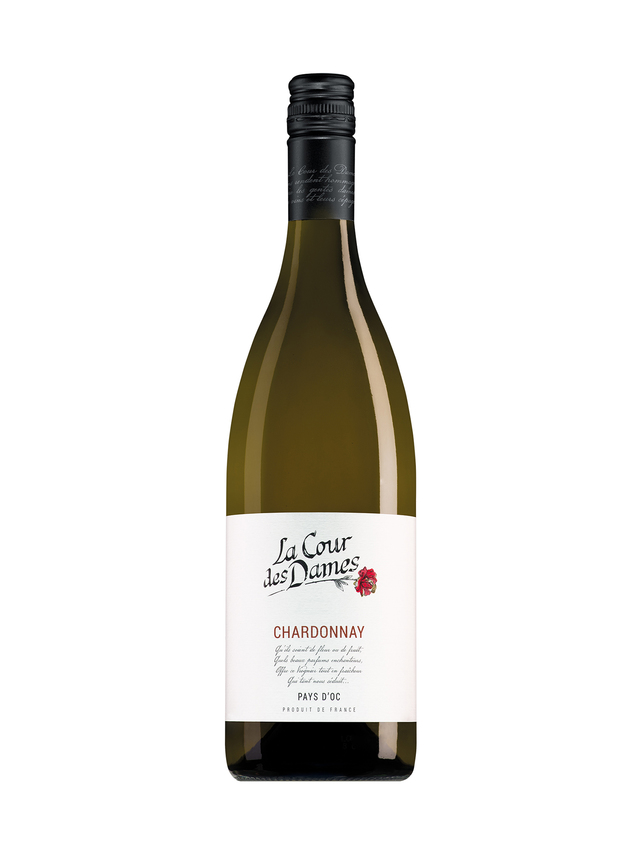 La Cour des Dames Chardonnay Pays D'Oc
With its bright and light beautiful golden color, this wine has fruity aromas of apple and apricot, white flowers and hazelnut. It has a slightly buttery aftertaste and subtle vanilla hints.
Best enjoyed as an aperitif, with seafood, fish and cold meat.
Price per bottle: € 9,25
Technical sheet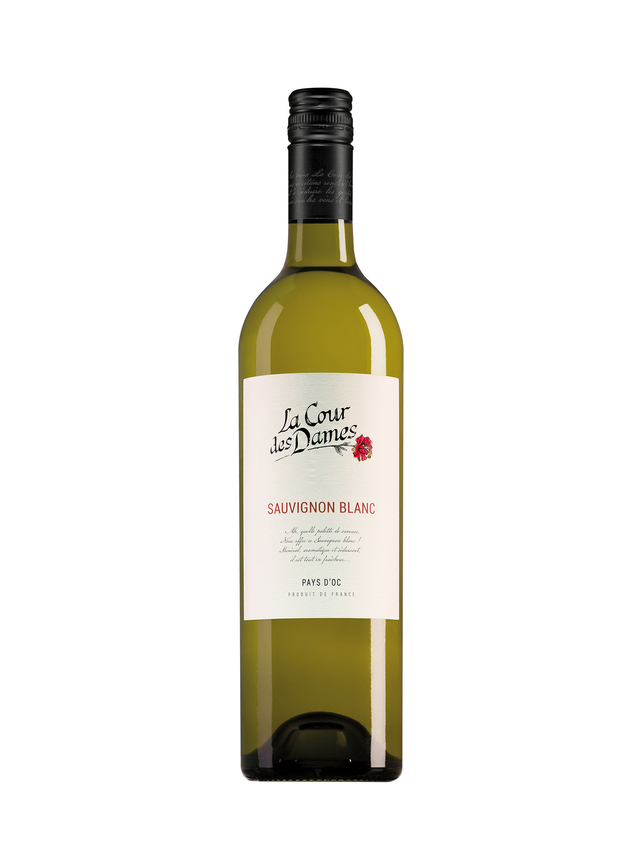 La Cour des Dames Sauvignon Blanc Pays D'Oc
This Sauvignon Blanc has a nice light color. It is rich and aromatic with intense scents of fruit (passion fruit, strawberry and lemon). It has floral nuances (honeysuckle) and mineral scents of the limestone soil. Very fresh on the palate with good acidity and a hint of refreshing bitterness in the aftertaste.
Price per bottle: € 8,70
Technical sheet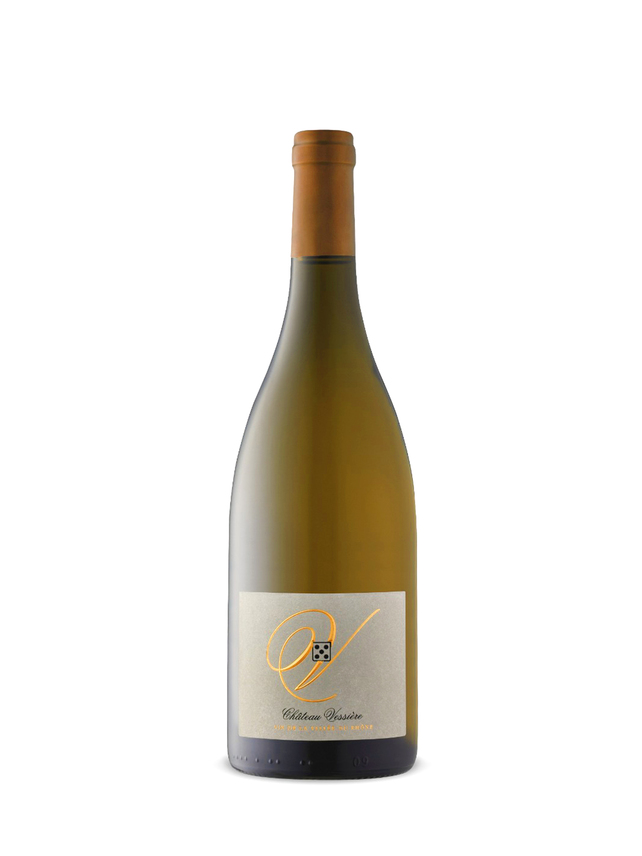 Château Vessière Costières de Nîmes
This white wine reveals a beautiful freshness, aromas of white flowers and citrus fruits. It contains well pronounced acids that give it a mineral character.
Price per bottle: € 10,20
Technical sheet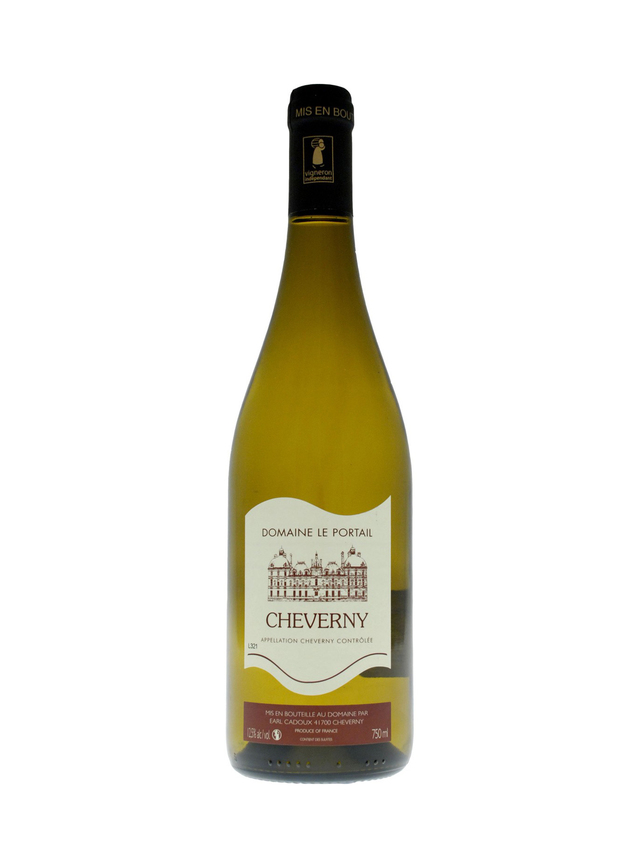 Domaine Le Portail Cheverny Blanc Loire
This wine has a light yellow color, is floral and supple to drink. A charming wine with hints of citrus fruit. Full-bodied on the palate while retaining freshness thanks to the Sauvignon Blanc grape (80%). The dry and fatty aspect in the aftertaste comes from the Chardonnay grape (20%). A refined Cheverny to discover!
Price per bottle: € 11,30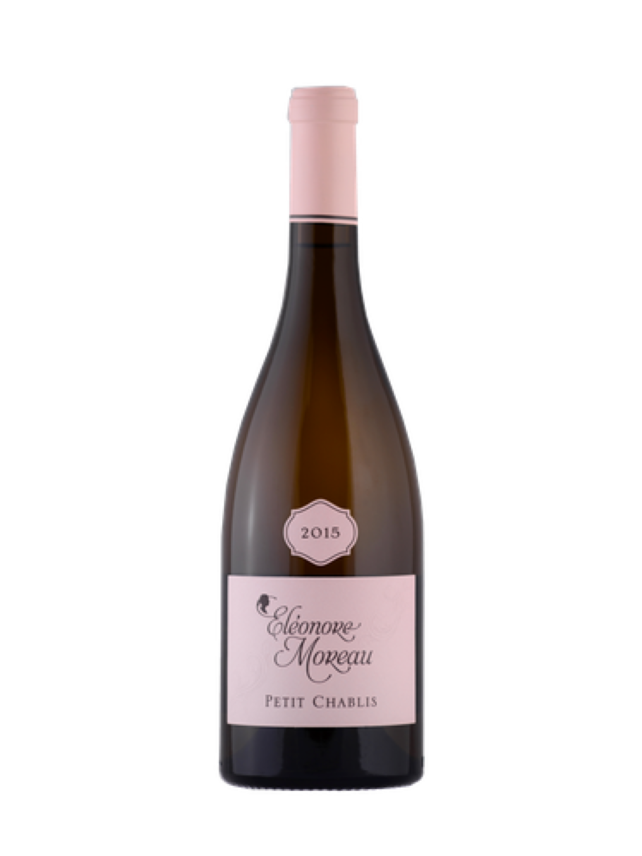 Domaine Eléonore Moreau Petit Chablis 2021
Het terroir van Poilly sur Serein ligt in het zuid-oosten van het gebied van de appellatie Chablis. De Petit Chablis wijngaarden op het domein zijn relatief vlak en profiteren van veel zon, of ze nu naar het zuiden of naar het noorden zijn geplant voor de Petit Chablis. De bodem is klei-kalksteen, wat de wijnen een mooie minerale kracht geeft.
Met een veelbelovende neus en een mooie typiciteit, verleidt onze Petit Chablis de meeste mensen.
Levendig en fruitig, met een lichte aciditeit. Hij zal uw smaakpapillen prikkelen en uw eetlust opwekken. Deze Petit Chablis wordt jong gedronken en wordt zeer gewaardeerd als aperitief, met vis of oesters.
Prijs per fles: € 14,95
Technische Fiche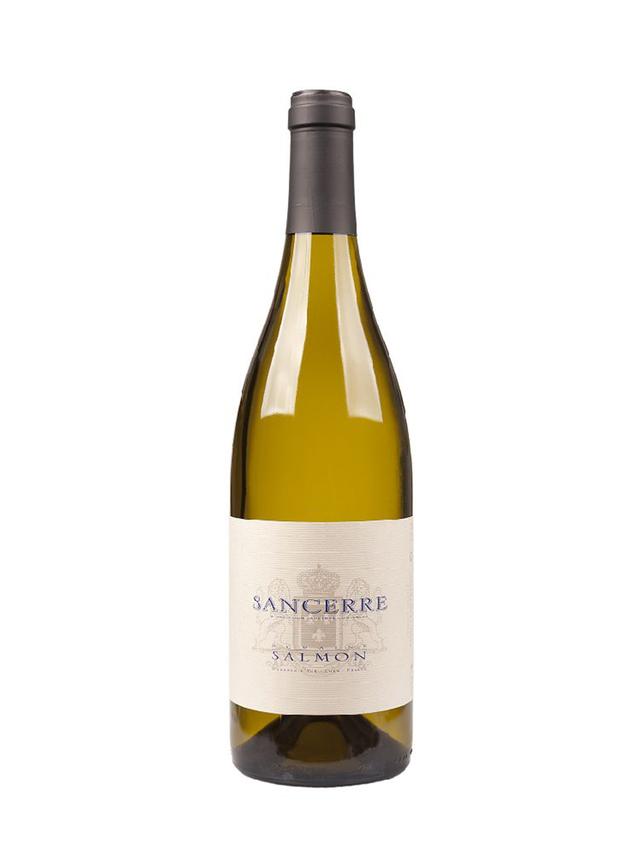 Domaine Salmon Vieilles Vignes Sancerre 2020/21
This Salmon Sancerre is a beautiful wine with all the beautiful characteristics of the Sancerre area! The old vines grow on a soil of clay and limestone on the slopes of the municipality of Bué. The Salmon family has been growing grapes for 6 generations within this famous municipality, whose wines are known all over the world. This is the area where some of the world's most prestigious vineyards are located.
In the nose aromas of freshness, fruitiness, but also harmonious with minerality. The taste of this Salmon Sancerre is very pure and has a beautiful bouquet of citrus and lime complemented by minerals and a hint of mint. But everything is so nicely balanced, real craftsmanship!
Drink this wine while enjoying seafood, fish, asparagus and white meat.
Price per bottle: € 19,99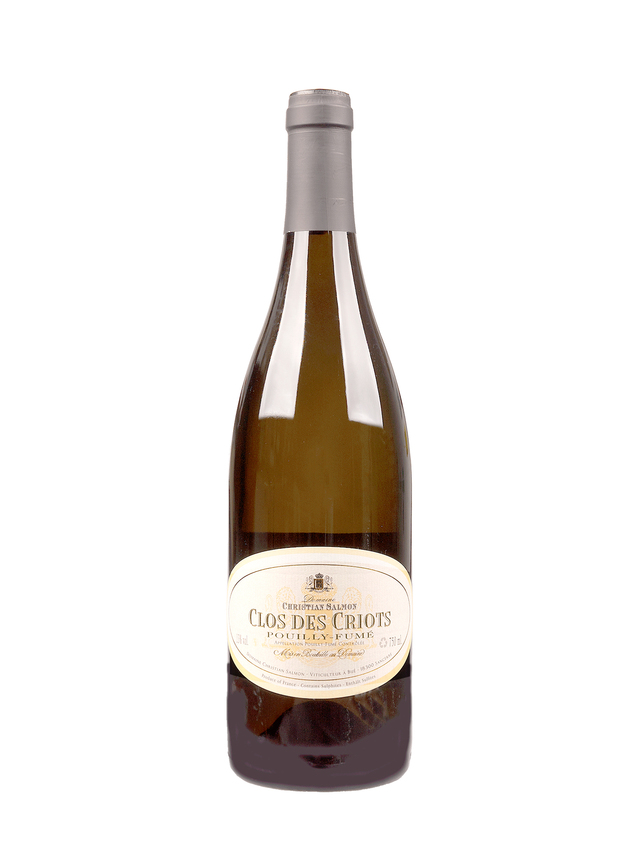 Domaine Salmon Clos des Criots Pouilly-Fumé 2020/21
This Pouilly-Fumé comes from a strictly selected and controlled small vineyard of about 3 ha on the Pouilly sur Loire slopes. The grapes are picked by hand and then very gently pressed to obtain the best juice. This gives a nice ripe smell of acacia flowers, with mineral tones and a hint of smoke, which shows the contents of this exceptional terroir. The taste is completely finished, full and complex with impressions of citrus and grapefruit but also some smoke and vanilla. In the aftertaste, this Clos des Criots has a lot of depth and richness.
Perfect with grilled fish, crustaceans, light cheeses or just enjoy!
Price per bottle: € 19,99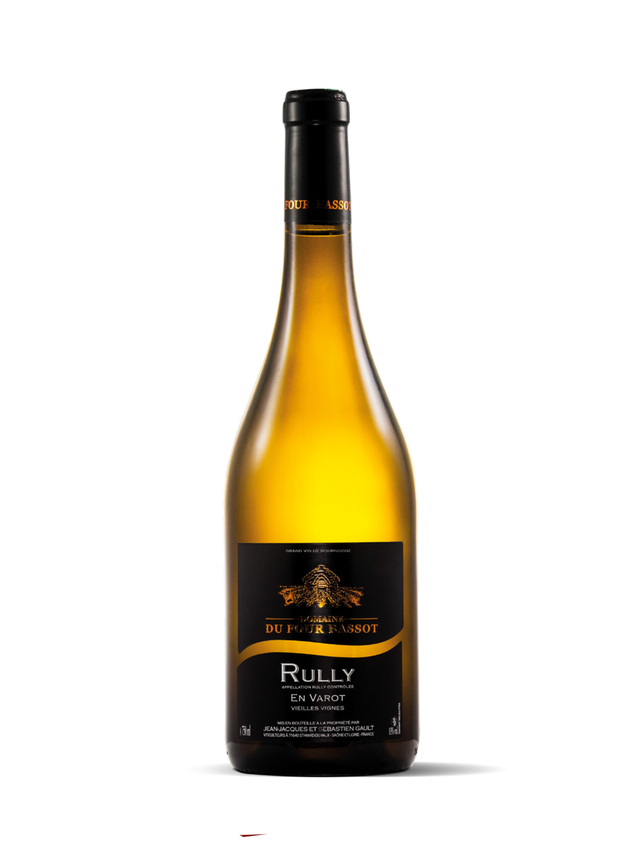 Doamine du Four-Bassot En Varot Vieilles Vignes Rully 2020
Wine from a surface area of 2 Hectares 57 Ares of vineyard-climate ''En Varot'' Vieilles Vignes.
Soil: Clay and limestone / Production of +/- 20 000 bottles / Yield 63hl/ha
Hand-picked grapes. After a gentle pressing, the musts ferment partly in stainless steel vats (40%) and in oak barrels (60%), 25% of which are new. Maturing continues for 9 months.
A full-bodied wine, with a supple attack and aromas of white flowers and yellow-fleshed fruit. Fresh, tense and very persistent on the palate.
Pairings: Fish, poultry and white meat.
Price per bottle: € 21,99
Technical sheet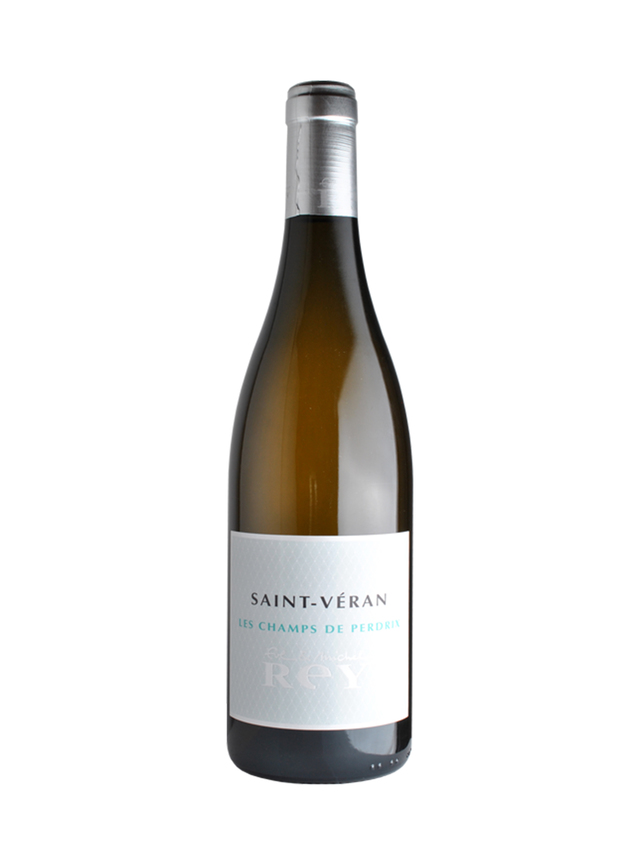 Domaine M. Rey Champs de Perdrix Saint-Véran 2021
What are some beautiful villages in the south of Burgundy for making top-Chardonnays! Saint-Véran is one of them. This is a wine that can be drunk at a young age. The wood aging has been applied modestly. A floral nose with white fruit, some butter and a bit of vanilla because of the use of wood. On the palate fresh by the elegant acids, present minerality and a long finish.
Eve and Michel Rey run this small domain together in the beautifully situated village of Vergisson. They do all the work in the cellar and the vineyard themselves and know every vine.
Fits very well with fish, shellfish and crustaceans.
What a delicious and young drinkable wine!
Price per bottle: € 17,35
Technical sheet
Interested in one of these wines.
Feel free to fill in the form below with your order.