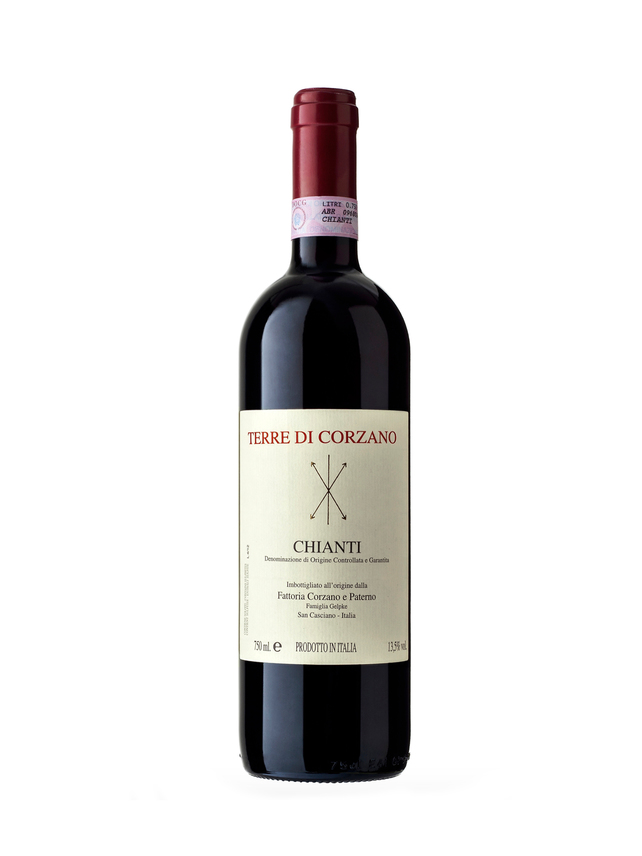 Corzano e Paterno Terre di Corzano Chianti DOCG
Jovial expression of the Sangiovese grape variety: a charming fruitiness, spicy notes, pleasantly soft and silky tannins. An elegant Chianti.
The Corzano e Paterno estate is hidden between the valleys of the Florence region. This region, where the Sangiovese grape is lord, is known for the Chianti. But there are Chianti and Chianti! As with many other appellations, it is here too the experience and know-how of the winegrower that is of capital importance. Don't expect big productions, even for this classic vintage that we can make every year just claim a limited purchase!
Perfect with pasta, grilled meats and cheese.
Price per bottle: € 16,50
Technical sheet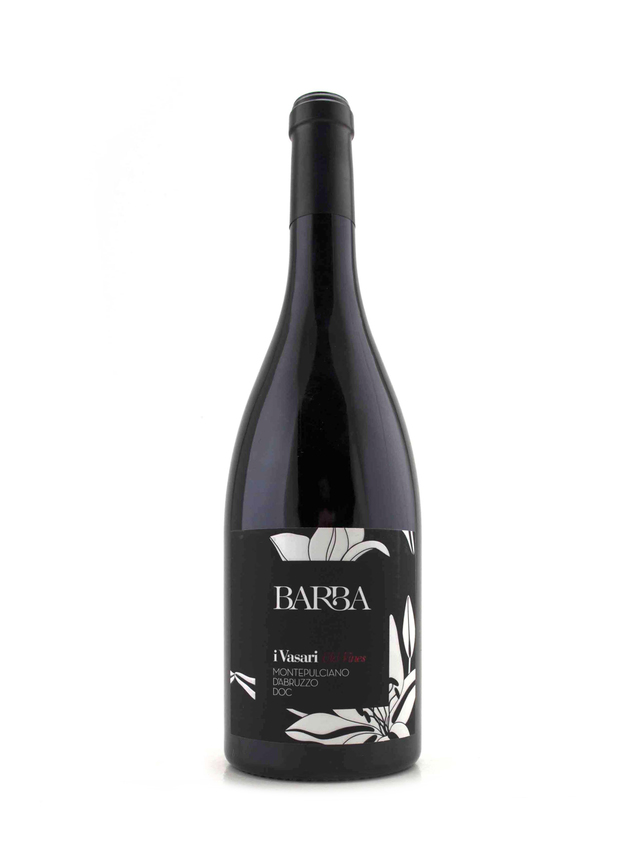 Barba Fratelli I Vasari - Old Vines Montepulciano d'Abruzzo DOC 2018
The Montepulciano 'I Vasari' comes from a vineyard situated on a hill in what is generally considered to be the best area to grow Montepulciano, 'Colline Teramane'. The vines of this vineyard are on average 30 years old and oenologist Stephano Chioccioli immediately saw the potential of these low yield vines. He was very careful to make this rich, complex red wine and aged for 16 months in French oak barrels.
This wine has a very inviting nose of black blueberries, blackberries, cherries, vanilla and a hint of black pepper after aeration. In the mouth there is first a nice attack on ripe black and red fruit and there is a nice mouth filling with quite powerful tannins that are still melting. The taste is round and full, but the freshness is nicely preserved by beautiful acids that perfectly balance the whole.
This is a very beautiful Montepulciano d'Abruzzo.
Fits very well with Red meat, Game & Poultry
Price per bottle: € 13,35
Technical sheet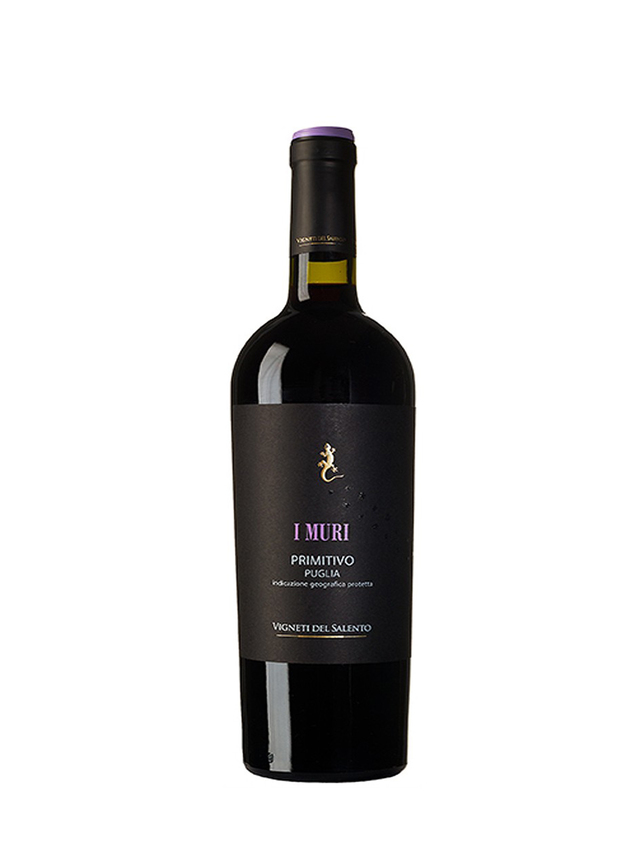 I Muri Primitivo Puglia IGT
Its deep red colour and candied aromas betray the wine's warm origins. On the palate juicy and round, beautifully supported by presente acidity and ripe tannins. The primitivo grape is well grounded in this sun-soaked region.
Price per bottle: € 8,75
Technical sheet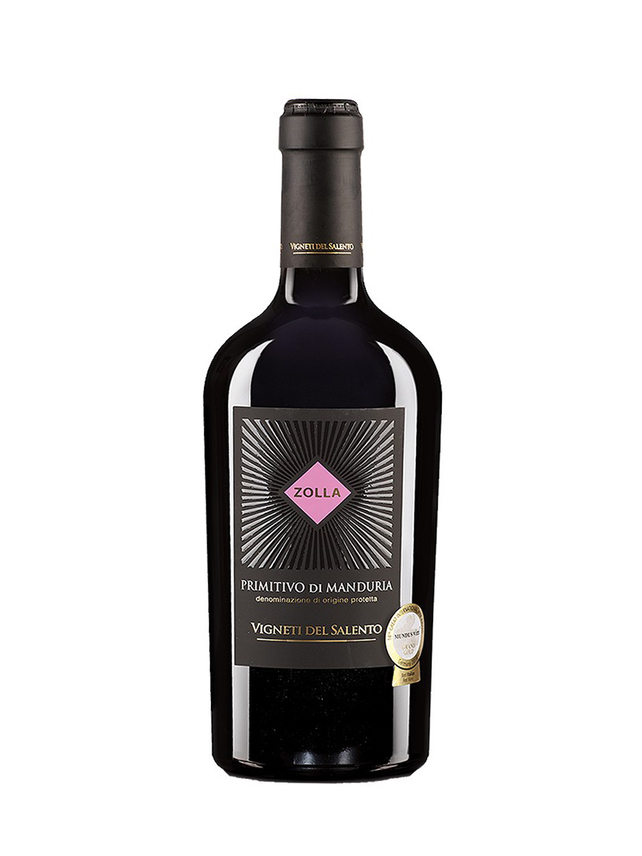 Zola Primitivo di Manduria 2020 DOC
In his youth he shows a ruby red colour with a violet edge. The scent is formed by intense fruit aromas such as cherries and blackberries. The taste is very lush, the fruit dominates and the barely perceptible tannins remain in the background. A delicious Primitivo!
Price per bottle: € 14,40
Technical sheet
Campo Del Sole San Maglorio Romagna
This Sangiovese di Romagna has a ruby red colour with violet nuances, it has delicate violet aromas and a soft and balanced scent. Dry and harmonious on the palate, hints of wild berries and sometimes tannins. Slightly bitter aftertaste.
Goes well with cold meats, red meats and mildly ripened cheeses.
Price per bottle: € 10,26
Technical sheet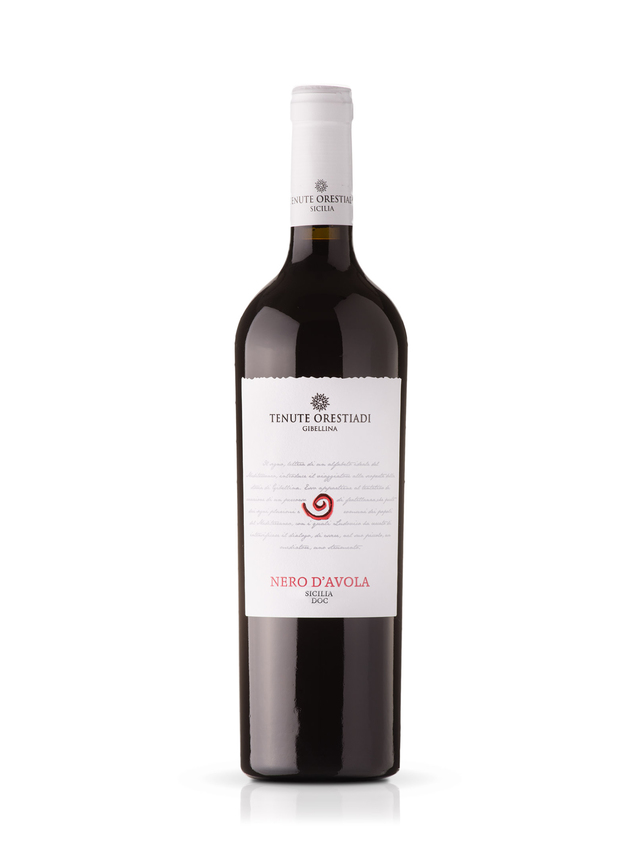 Tenute Orestiadi Nero D'Avola Sicily
This wine has a ruby red colour with violet reflections. The nose has the typical scents of Nero d'Avola: cherry, marasca and blackberry. On the palate it is velvety, with soft and elegant tannins and a long and persistent aftertaste. The sun in your glass!
Price per bottle: € 13,35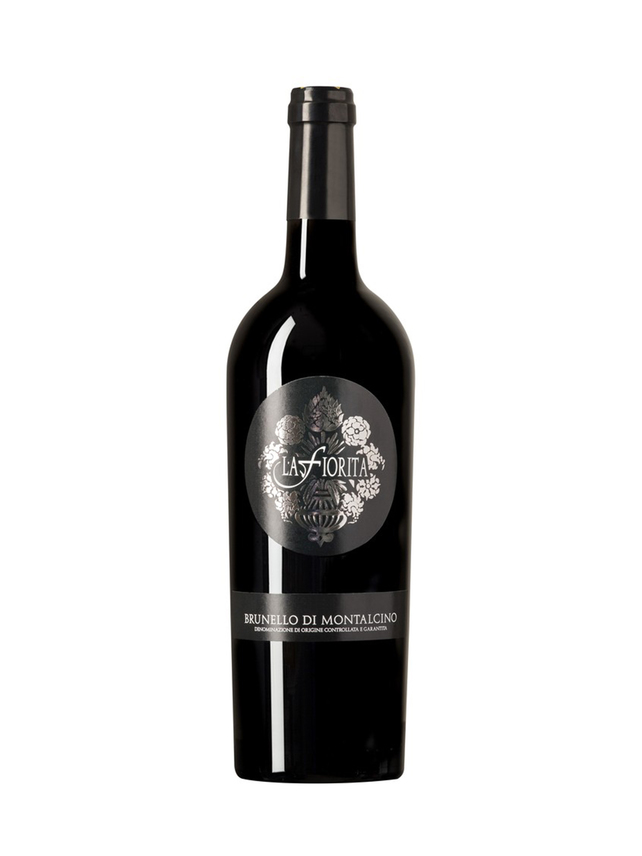 La Fiorita Brunello Di Montalcino 2016 DOCG Toscana
This Brunello di Montalcino is made from 100% Sangiovese grapes. Has a very beautiful dark ruby red colour with explosive aromas of black fruit in the nose, a hint of spices, brushwood, tobacco and a hint of bitter chocolate. Sensations that can also be tasted on the palate. Round taste with soft, supple tannins.
This wine deserves something special... a roasted leg of lamb with rosemary, a pheasant, pigeon with truffle, grilled red meat or game.
Price per bottle: € 54,40
Technical sheet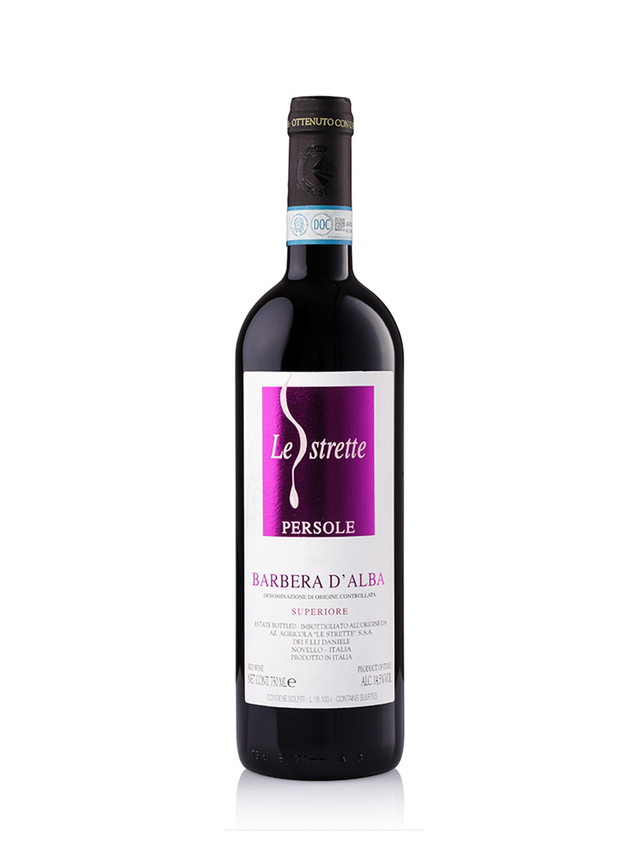 Le Strette Persole Barbera D'Alba Piemonte 2021
This Barbera comes from the village Novello which is next to Barolo. The grapes come from 75 year old vines.
The wine is characterized by a deep red-purple color. In the nose the wine has tones of dark blackberries, cherries, chocolate and fine herbs. In the mouth a full wine with beautiful acids, soft tannins and a long finish. A tasty wine that will not get boring easily!
The wine tastes delicious with red meat and spicy white meat, semi-hard cheeses and vegetable risotto.
Price per bottle: € 17,50
Technical sheet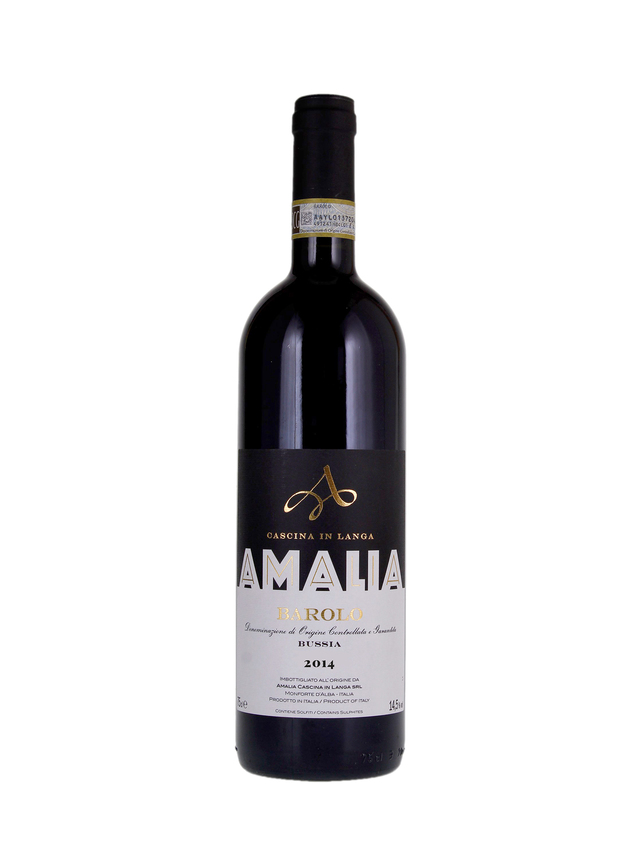 Amalia Barolo 2019 DOCG Piemonte
The best expression of the Nebbiolo grapes is Barolo, a traditional wine that represents the Italian winemaking heritage in the world prefect. This Barolo is the product of a predominantly sandy soil that gives it a distinct character that combines the typical austere nature of this wine with the aromas and elegance that only a bottle of great class can exude.
Intense ruby red with orange accents, a bouquet of red berries, violets and a slight hint of vanilla. Beginning shades of spices and liquorice, an aromatic base that is a prelude to a Barolo of great complexity with aging in the bottle. Pleasant tannins, full harmonious flavour with a lingering and beautiful aftertaste.
Game, dishes with truffle, lamb, veal, rabbit and pronounced cheeses are excellent dance partners!
Price per bottle: € 35,95
Technical sheet
Interested in one of these wines.
Feel free to fill in the form below with your order.