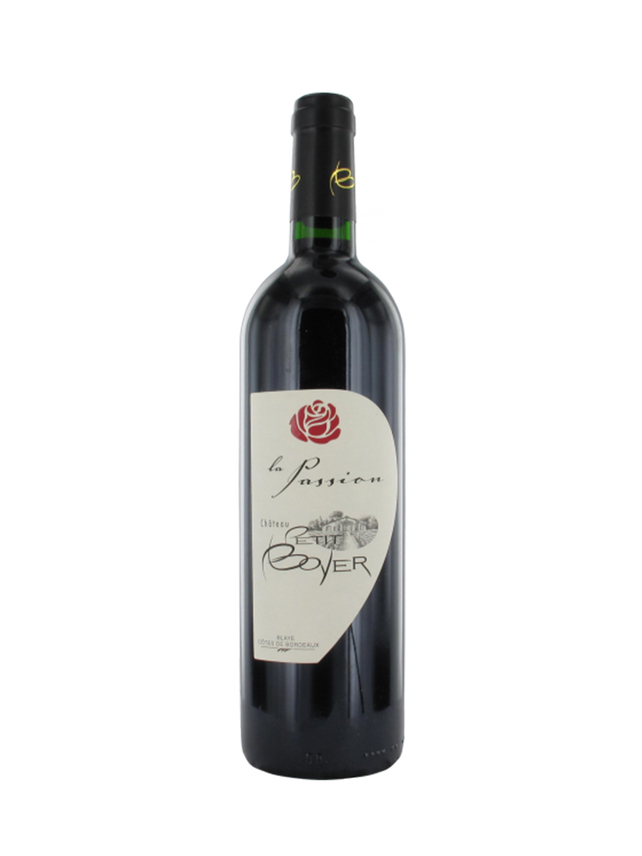 Château Petit Boyer La Passion 2020 Bordeaux
A supple wine with a nice fruitiness. Beautiful silky tannin structure, delicate spicy notes on the aftertaste. Accessible for instant pleasure.

The PASSION cuvée of Château PETIT BOYER perfectly expresses the spirit of the winegrower, no complexity, a frank, clean and simple wine whose very moderate ageing in barrels does not mask the freshness of the fruit and the beautiful expression of the terroir. A particularly fine and delicate wine that can be drunk young and fruity and whose structure allows it to develop well over several years.

Fits perfectly with pork, poultry and beef.

Price per bottle: € 9,50
Technical sheet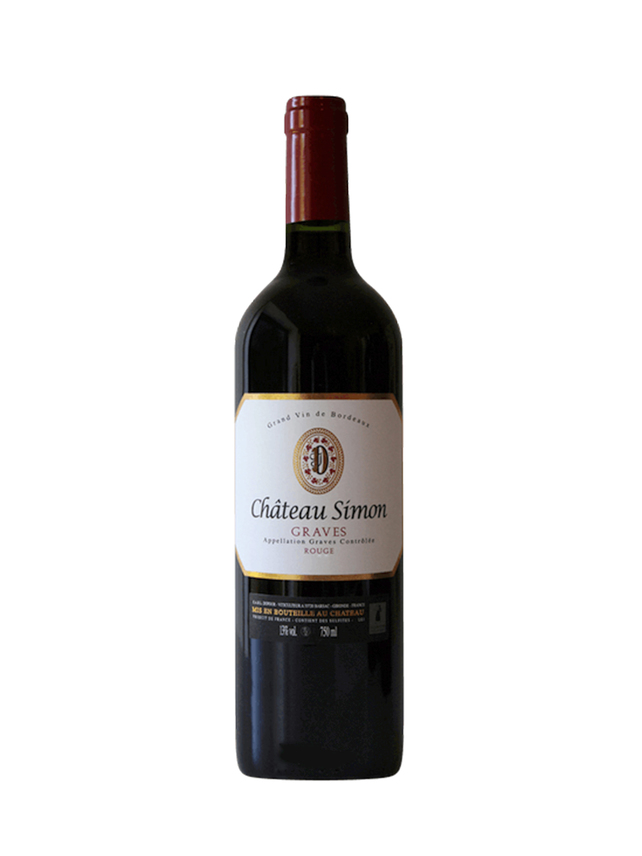 Château Simon Graves 2018 Bordeaux
Graves, located on the left bank in Bordeaux, has built a reputation for producing amazing red wines of complexity and depth. This seasoning is what the French call a "vin d'amitié". A blend of 70% Merlot and 30% Cabernet Sauvignon. This cozy wine always tastes delicious, it does not require a master's degree to enjoy.
In the nose we distinguish ripe black fruit with hints of pepper. The taste is full and in the aftertaste we taste soft, nicely interwoven tannins.
Delicious with poultry, white or red meat and cheeses. Can be kept for up to 4 years.
Price per bottle: € 13,50
Technical sheet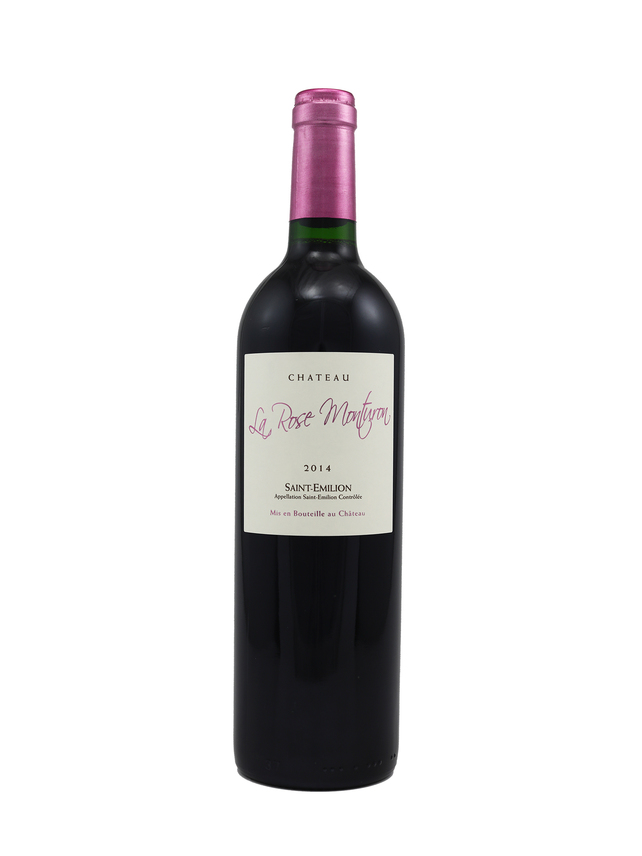 Château La Rose Monturon Saint-Emilion 2020 Bordeaux
Fruity, accessible, with refined tannins... an elegant Saint-Emilion with a high "instant pleasure" content.
The vineyard of Château La Rose Monturon is located at the foot of the most appreciated slope of Saint-Emilion. Myriam and Stéphane Dubes (also cellar master of the Domaine de Courteillac) pamper this small Saint-Emilion vineyard to produce a fruity, rich and fleshy wine. Mission accomplished!
Price per bottle: € 16,85
Technical sheet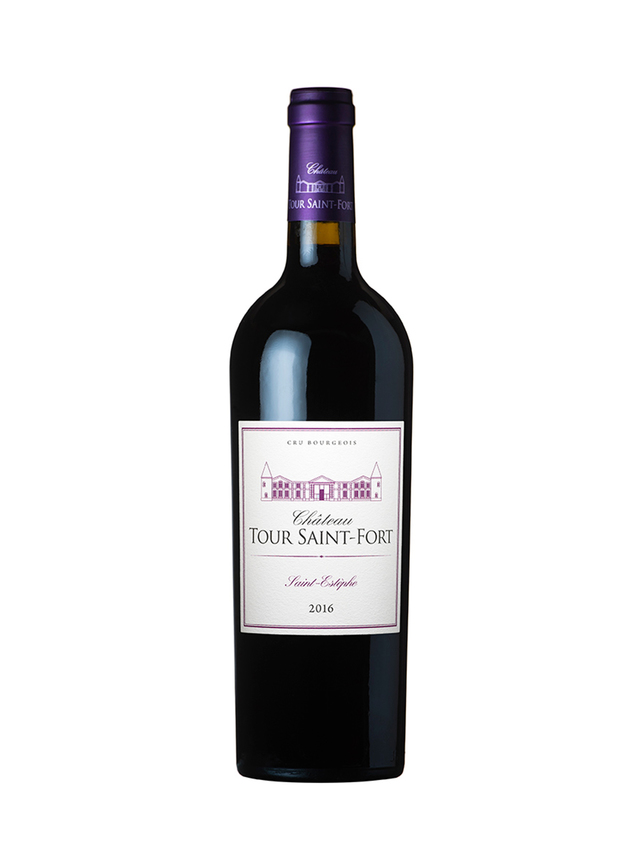 Château Tour Saint-Fort Saint-Estèphe 2018 Bordeaux
In this Cru Bourgeois of Château Tour Saint-Fort no single grape variety is really in the majority. Indeed, you will find less than half of Cabernet Sauvignon 39%, Merlot 51% and the rest Petit Verdot 10%. The vines are more than 50 years old and some plots are over a hundred years old. They occupy a terroir of fine clayey gravel on a limestone substratum and are harvested by machine.
After a cold maceration, vinification takes place in temperature-controlled stainless steel vats, before ageing in 40% new oak barrels.
This gives rise to an expressive Saint-Estèphe where cinnamon is a frequent guest. It is full and tasty on the palate, with accessible tannins that herald a wine that is ready to drink but that can also be kept for a few years.
This Saint-Estèphe fits perfectly with red meat and various (hard) cheeses.
Price per bottle: € 24,70
Technical sheet
Château de Tiregand Grand Millésime Pécharmant 2015 Sud-Ouest
This Château de Tiregand "Grand Millésime" is intense, deep and shows how generous it is. In the nose, aromas of ripe black fruit almost jammy and roasted notes. Its silky texture and richness will not leave you indifferent. This Pécharmant, with its beautiful aromatic persistence, will go perfectly with a wild boar stew with morels or simply with a nice côte à l'os.
Price per bottle: € 26,60
Technical sheet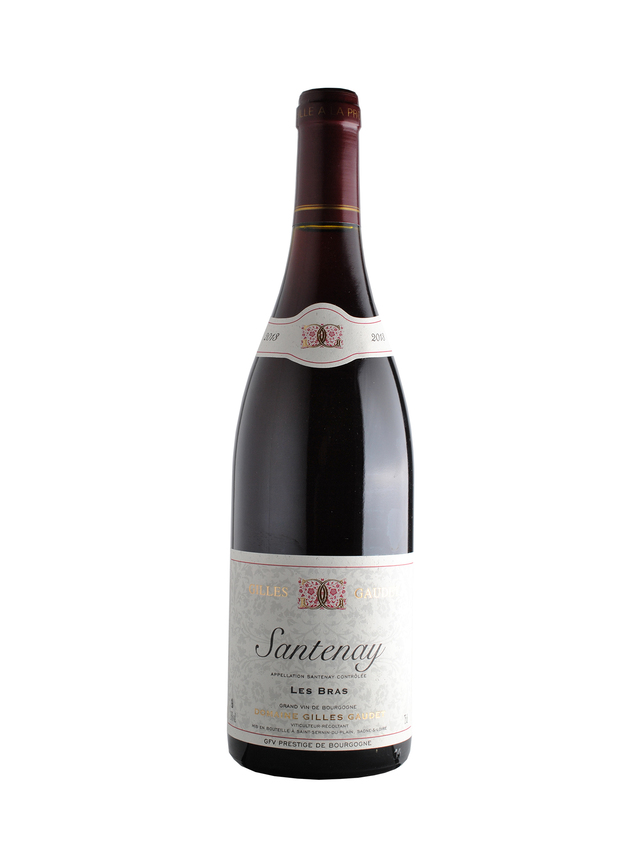 Domaine Gilles Gaudet Santenay Les Bras 2019 Bourgogne
Elegant with a remarkable fruitiness. Refined tannins and a good length. Supple and round. A simple, well made and delicious Santenay.
Fits very well with veal, pork, beef and poultry.
Price per bottle: € 19,35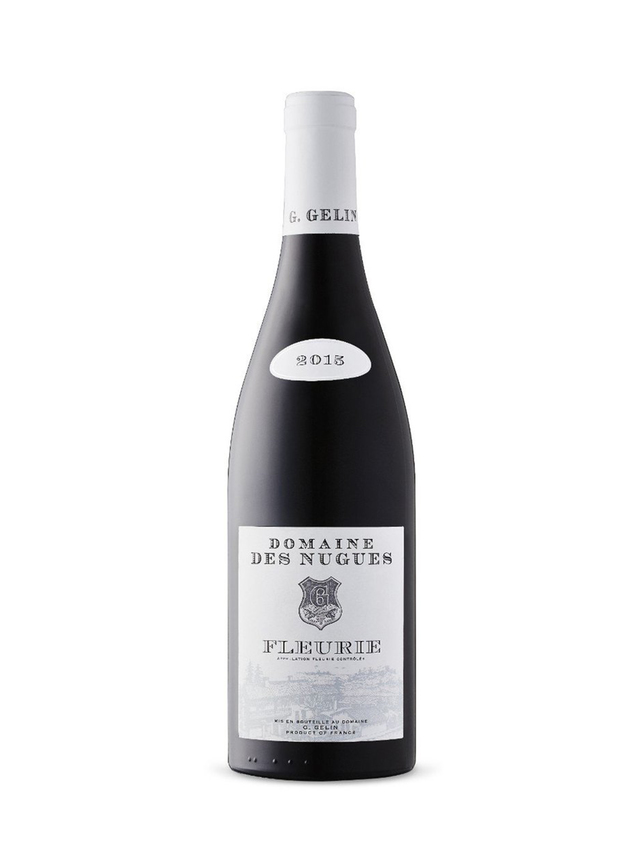 Domaine Des Nugues Fleurie 2016 Beaujolais
For this wine Domaine des Nugues uses black Gamay grapes with white juice from southern and eastern slopes that have granite and sandy soils.
Deep ruby red color, aromas of red and black fruits and herbs with a long finish, fine and persistent tannins.

Matches well: white meat, red meat, grilled meat, gratins and mushrooms ...

Price per bottle: € 14,85
Technical sheet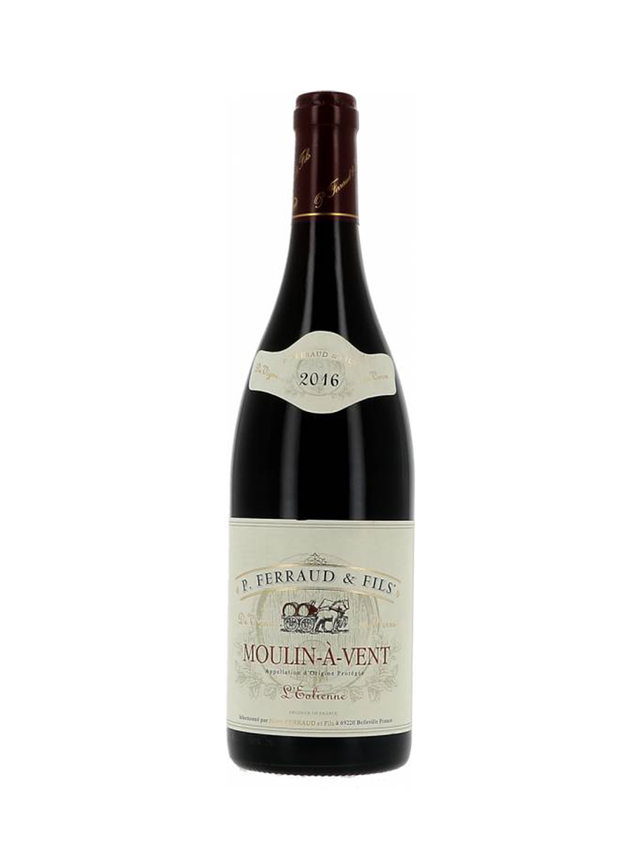 Maison Pierre Ferraud et Fils Moulin-à-Vent Domaine de l'Eolienne 2016 Beaujolais
The Moulin à Vent takes its name from an old windmill built in the 15th century on a hill overlooking the appellation. It stands proudly at an altitude of 258 metres. This wine has an intense colour. The nose evokes flowers and fruits, with a dominance of violets supported by a hint of cherries. Tannic and fleshy, subtly spicy, the wine develops complex flavors on the palate, combining finesse and harmony. It is generally characterized by a remarkably long aftertaste.

Delicious with red meats, game and strong, full-bodied cheeses.

Price per bottle: € 15,30
Technical sheet
Château Vessière Costières de Nîmes 2021 Rhône
Château Vessière is an estate situated on the highest ridge of the Costières de Nîmes.
The wine is rich thanks to a fermentation carried out by its native yeasts and a maturation in cuves that perfects the work of wine production, bringing roundness and suppleness. This fine wine bears the domain's trademark of particularly supple tannins. The taste is well developed and warm, the wine has expressive aromas. Very pleasant from an early age and will evolve very favourably for 5 to 7 years.

Goes well with all kinds of salads, grills and summer dishes.

Price per bottle: € 10,50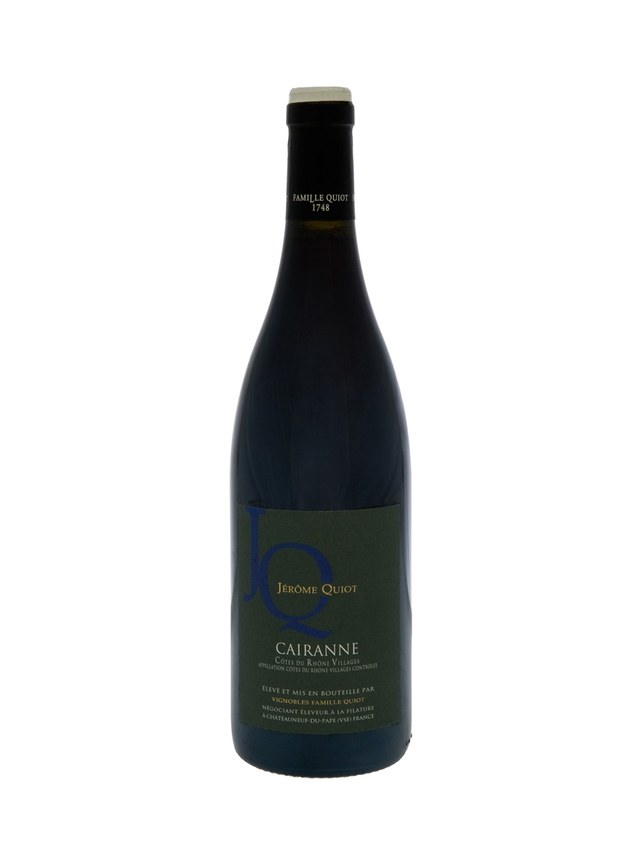 Jérôme Quiot Cairanne 2020 Rhône
Heldere robijnrode kleur. Geconcentreerde aroma's van kersen en frambozen.
Rond, evenwichtig met omhulde tannines en een lange afdronk.
Kleiachtig kalksteenland op oud kreupelhout.
Past goed bij gerechten met saus en terrines, barbecue, gegrild rood vlees.
Prijs per fles: € 13,40
Technical sheet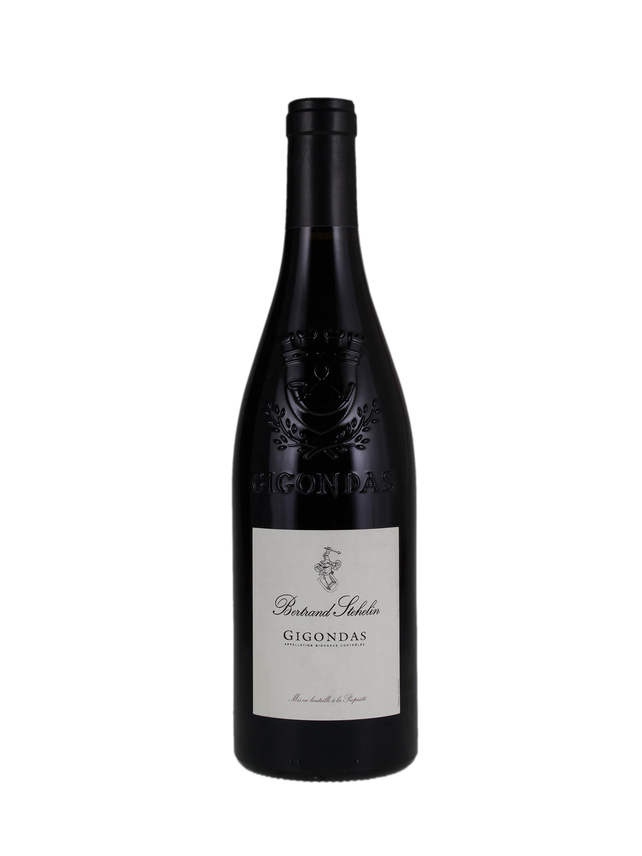 Domaine Bertrand Stehelin Gigondas 2016 Rhône
The red Gigondas has a shiny, sunny colour that varies from ruby to dark garnet. On the nose he shows a bouquet of red fruits (cherry bigarreau, crushed strawberry) and very ripe black fruits (blackberry, blackcurrant, blueberry) in his youth. He will evolve into wild nuances of undergrowth and truffles. In the mouth, the Gigondas is full of a fleshy attack. Its complex terroir gives it a great aromatic palette between fruity aromas (plum, fig) and spicy notes (white pepper, garrigue, thyme, liquorice).
Capacity to age. It evolves favourably over time and becomes more refined during cultivation. In the cellar, the Gigondas, with slow aging, are great wines to leave behind. With a clear aptitude for aging, they have the ability to reconcile concentration, balance and finesse. Colored, structured and long in the mouth, they offer a rich bouquet of fine and spicy aromas.
Very tasty with lamb, beef and game.
Price per bottle: € 24,35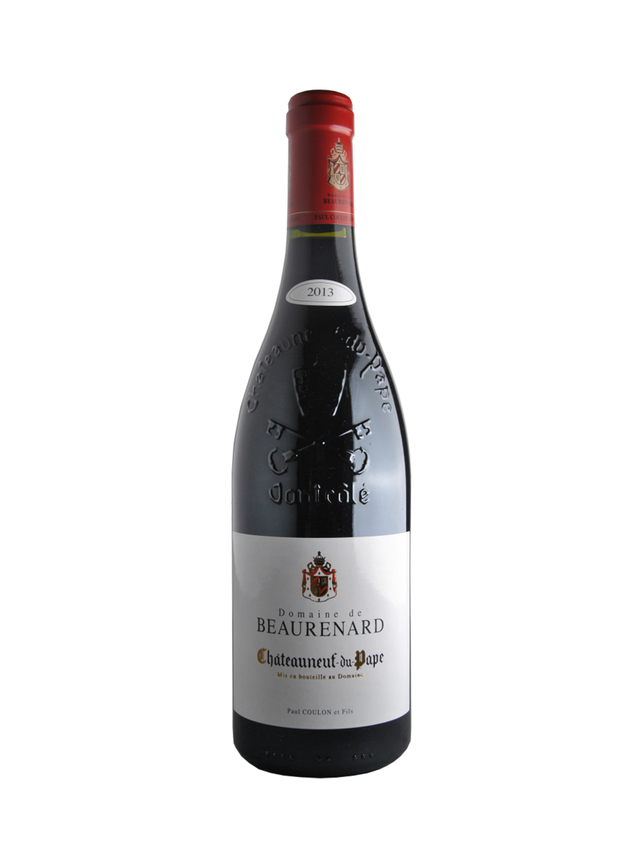 Domaine de Beaurenard Châteauneuf-du-Pape 2020 Rhône
Beautiful expressive nose, flowers, aromatic mountain plants, garrigue, herbs, black fruits. Harmonious and full on the palate with a remarkable texture, silky and velvety tannins and a very pleasant freshness. A wine of great length, pure, crystalline.

Plots of old vines, from 60 to 100 years old, on terroirs with a strong personality and complexity. Grapes picked at full ripeness and carefully sorted by hand increase concentration.

Very low yield: from 15 to 20 hectolitres/hectare. In these old vineyards with mixed grape varieties, we find the symphony of the 13 grape varieties, with a dominant Grenache.

The Boisrenard is produced in long barrels and matured in the most traditional way for 18 months in oak barrels, bottled and left to rest in the underground cellars.

Fits perfectly with lamb, beef, game and cheese.

Price per bottle: € 38,95
Technical sheet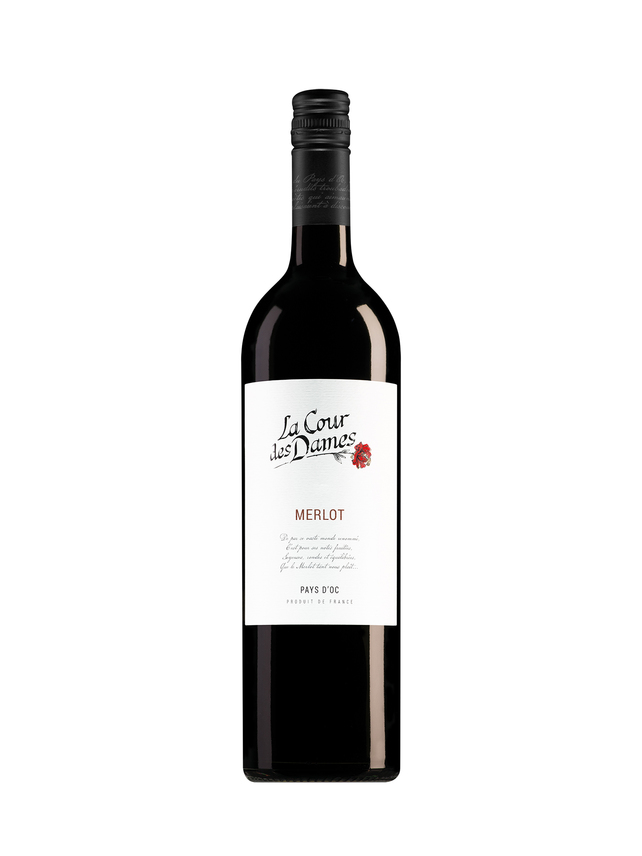 La Cour des Dames Merlot 2018 Languedoc
With a very dark, almost black color, this wine is complex, rich, long and fat. It has aromas of crushed black fruit (blackberries, blackcurrants, cherries), jam, cooked fruit, spices (cinnamon, thyme). On the palate, this Merlot is round, rich and long ("velvety") with ripe tannins at the finish. It is well balanced and easy to drink.

Goes perfectly with traditional or spicy cuisine.

Price per bottle: € 8,75
Technical sheet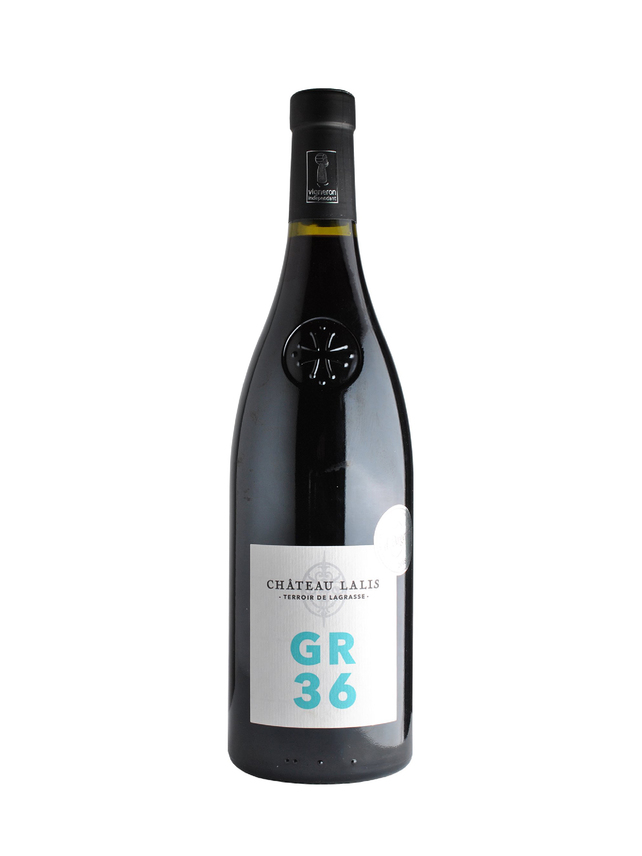 Château Lalis GR36 2017 Languedoc
Philippe ESTRADE explains: "GR36 is the name of the long-distance footpath that runs through the plot and connects the Mediterranean Sea with the English Channel... But above all, it is a project that was started by two people and that I finished alone due to the disappearance of my friend André, who died. The wine combines strength and softness... that's his signature!"
Intense, deep and vibrant colour. The nose confirms the presence of ripe fruit with quite spicy notes. The very old Grenache vines do their job. On the palate full and generous, still spicy and the tannins are present but well controlled. A well-structured wine that also has a very nice aftertaste. Can now be appreciated on its black fruit and has an excellent potential for evolution.
Goes well with white sauces, spicy dishes, fish soups, chocolate and sweet or savory sauces!
Price per bottle: € 9,95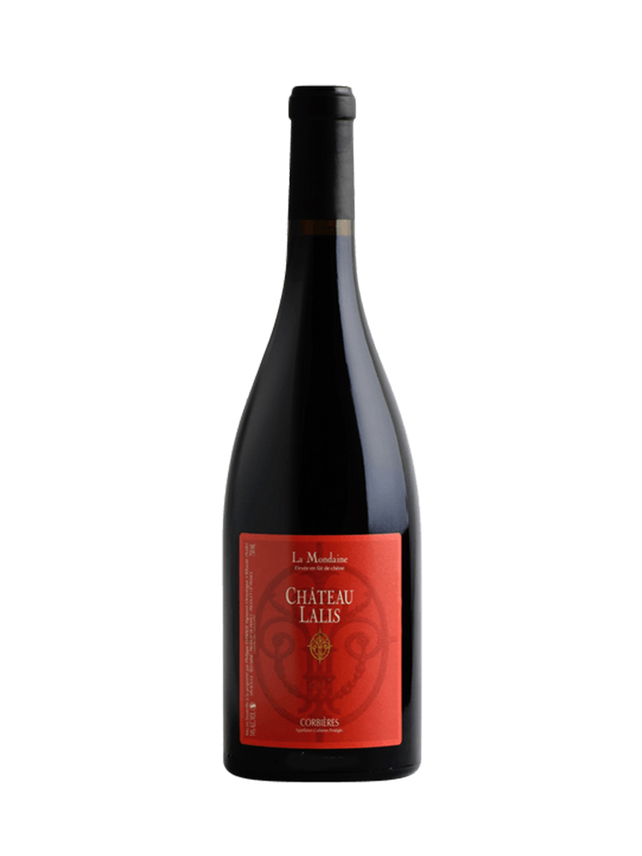 Château Lalis La Mondaine 2016 Languedoc
Philippe Estrade signs this sophisticated but not manipulated vintage. Remarkable processing of the wood, well proportioned, brings a voluptuous and soft side that tempers the enthusiasm of the Syrah.

What happiness today, in these Corbières, to have on the taste buds the result of the work of Philippe Estrade, which brings the terroirs and grape varieties back to life. Elegant, spicy, fleshy and truly exceptional.

The perfect match with grilled duck breast, Rossini steak, hare and strong cheeses.

Price per bottle: € 14,99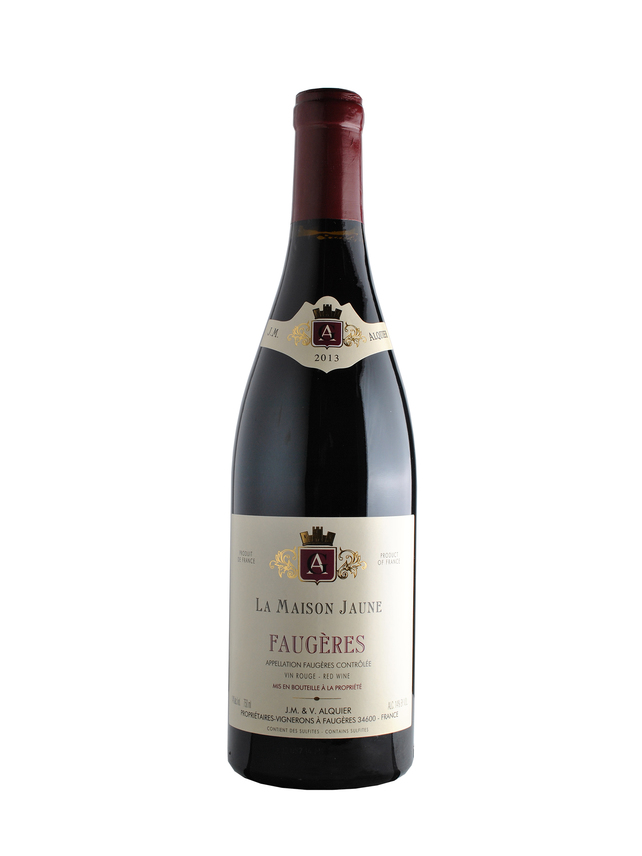 Domaine Jean-Michel Alquier Faugères La Maison Jaune 2017 Languedoc
A careful selection of the most beautiful grapes, vinified naturally and assembled with precision and delicacy. Depth and aromatic power blend with the freshness and balance of this great Faugères wine. The purest and truest expression of this terroir.

The nose is delicate with aromas of ripe fruit (morello cherry, blackberry, plum), spices (liquorice), thyme, leather and notes of cocoa. On the palate soft, lively and precise, a very fine substance on a juicy fruit accompanied by silky tannins, a long and tasty finale.

Fits very well with large game, poultry with herbs, rabbit, veal, lamb, beef,

Price per bottle: € 22,99
Interested in one of these wines.
Feel free to fill in the form below with your order.